ADDITIONAL CLASSES FOR 2017
As many of you will know from first-hand experience, we were overwhelmed by the response to ticket sales back in May. There are still some tickets available, but we have also teamed up with our fabulous tutors to put on a few more! Classes will go on sale on Wednesday 12 July at 1400 BST on the Little Box Office/Shetland Wool Week.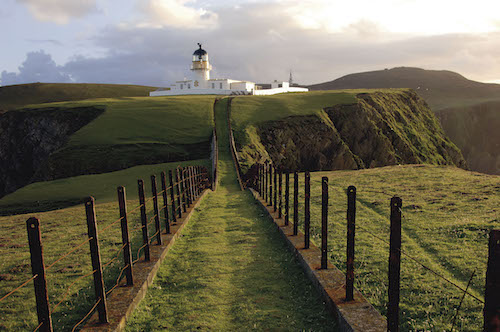 Fair Isle Experience – DRAW
We are delighted to announce that a second trip to Fair Isle during SWW has been organised! Rather than selling the tickets via the Box Office we will allocate them on a 'lottery' basis (* see details below).
The trip will take place on Friday 29 September and six lucky people will have the chance to take in Fair Isle's history and culture. Admire the views from the lighthouse, enjoy lunch and afternoon tea, and soak up the experts' knowledge on Fair Isle's knitting patterns and colours first hand. All transport included in the price.
Friday 29th September, 0830 – 1600
Spaces: 6
Cost: £200.00
NO BOX OFFICE
To enter: *As this is an extremely popular tour, we want to try and make it as fair as possible for everyone to be in with the chance of getting a ticket. If you would like to enter the competition simply email your name, address and contact telephone number to: info@shetlandwoolweek.co.uk
In the email subject heading put: 'Fair Isle Experience Draw'.
We will select six names at random and contact you separately to organise payment.
Deadline: Monday 10 July
Note: Please note that due to Fair Isle's unique geographical location this event can be cancelled at short notice in the case of adverse weather. This trip ends an hour earlier than the Monday tour due to changes in the flight timetable. However, the itinerary remains the same.
Visit an Organic Farm and Native Shetland Sheep
Two more tours to Ronnie and Sue Eunson's organic sheep farm have been added to the programme.
Look through fleeces in a wide range of natural colours, and chat about what farming/crofting in Shetland is really like.
Friday 29 September, 11.00 – 13.00 or 14.00 – 16.00
NEW CLASS
Try a Lace Sampler with Nan Smith
In this class you will knit a lace sampler. You'll have a chance to try various Shetland lace patterns, such as old shell, new shell, cockle shell, horseshoe, ring, fir cone, leaf, bead etc as well as garter stitch, stocking stitch and moss stitch.
Broaden your knowledge of the Shetland knitting dialect too as Nan will be referring to many Shetland 'makkin' words throughout. This class is aimed at all skill levels. 
Thursday 28 September, 1000 – 1700
ADDITIONAL CLASSES
Fair Isle Yoke Bag
Join Jeannie and Janette Budge and make your own Fair Isle-style pouch bag. An opportunity to practise blending colours, try a knitting belt and knit with two colours. This class is aimed at the intermediate level knitter.
Steeking with Barbara Cheyne
In this class you will knit in the round a small piece of work in two colours – part pattern and part steek. Appropriate for all levels.
Monday 25 September 1400 – 1700
Wednesday 27 September 1000 – 1300
Cockleshell Lace with Rachel Hunter
This class will introduce you to the Cockleshell lace pattern – a well-known and very recognizable pattern in the Shetland lace tradition.  It is appropriate for all skill levels.
Thursday 28 September, 1400 – 1700
From Lace to Chunky: Knitting Traditional Shetland Lace Patterns in Heavier Organic Yarns
This introductory class with Sheila Fowlie will show you how easy it is to knit lace, and how traditional Shetland lace patterns can be used with different weight wools. This is aimed at the intermediate level knitter.
Thursday 28 September, 1000 – 1300
Learn to Knit with Two Colours with Amy Detjen
Launch into two-colour knitting (Fair Isle, Norwegian, and Armenian) with an arsenal of tips for two colours (traditionally one in each hand). 
Friday 29 September, 1000 – 1300
Shetland Museum and Archives Textiles Tours
Join Shetland Museum & Archives Visitor Services Assistants for a tour of the Textile displays. The Textile Collection is Recognised as a collection of national significance.
ADDITIONAL SPACES!
Icelandic Button Band – Crochet a 'knitted' button band
Join Ingibjorg Sveinsdottir and Maja Siska in this class where you will learn about how to crochet a 'knitted' button band. It looks like it is knitted horizontally and it is a beautiful finish to any Fair Isle or Icelandic cardigan. This class is aimed at the intermediate level knitter. 
Tuesday 26 September, 1000 – 1300
Additional 8 spaces
Introduction to Fair Isle Yokes with Hazel Tindall
We're delighted to be able to offer a few more spaces to Hazel's popular Fair Isle yokes class. You'll learn how to knit a section of yoke to understand the shaping, follow a chart and use colours. This is an intermediate level class.
Friday 29 September, 1000 – 1300
Additional 6 spaces
 Remember, there are still spaces available on classes listed in the programme, so please take another look and book your spot.