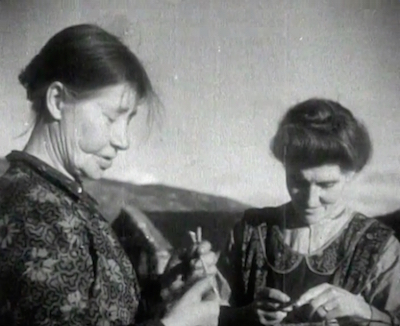 ---
Additional tickets for this event will go on sale on Tuesday 16 July at 14.00 BST.
Enjoy a hearty two-course meal with a choice of local beef or lamb from Bigton Farm (of BBCs 'This Farming Life' fame), and desserts. The bar will be open for refreshments (not included in price).
The meal will be followed by the Jenny Gilbertson film 'A Crofter's Life in Shetland' (1931) and a Q&A after with her daughter Ann Black. Dietary options available on request.
*This ticket is for those who have their own transport.