Date:
04 October, 2019
---
Cost:
£45.00
---
Time:
18.30 - 21.30
---
Location:
Hoswick Visitor Centre, Hoswick, Sandwick
---
Materials:
See description
---
Tutor:
Anne Eunson
---
Transport:
N/A
---


---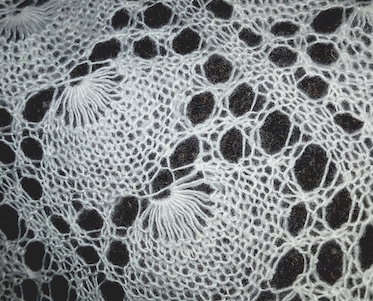 ---
Join Anne and learn, or expand your knowledge of lace knitting.
There will be a selection of lace patterns to suit different levels of knitters – choose one to suit your own knitting ability. In the time allocated you should be able to complete a small Wall Hanging but if you prefer to carry on knitting you can turn any of the patterns into a scarf.
Materials: Bring a ball of lace yarn (2 or 3 balls for a scarf) and needles to suit.
A small quantities of different colours will be supplied for a coloured edging.
Skills required: Must be able to knit. Knowledge of lace knitting is not necessary.
Anne and her sisters could almost knit before they could walk! All incredibly experienced lace knitters and designers, they hold a wealth of knowledge about Shetland Lace knitting. Many of you will be familiar with Anne's knitted lace garden fence – see Kate Davies web blog for images! katedaviesdesigns.com/2012/09/05/anne-eunsons-artistry/