Date:
23 September, 2018
---
Cost:
£95.00
---
Time:
09.00 - 17.00
---
Location:
Hoswick Visitor Centre, Hoswick, Sandwick
---
Materials:
See description
---
Tutor:
Austin Taylor
---
Transport:
Not included
---


---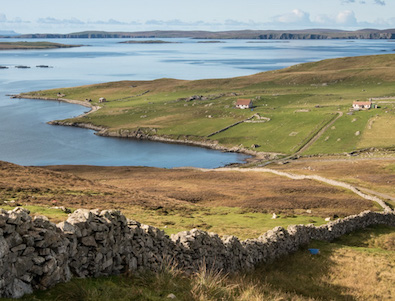 ---
Take a 'Safari' with Austin to some of his favourite locations to learn how to use the landscape as inspiration for showing off and contextualising your work, both with and without being worn.
The colours of Shetland's landscape naturally complement woolly creations and her beaches and buildings can be an ideal backdrop for close-up detail or model photoshoots. Before you venture out into Shetland's dramatic landscape you will spend some time considering the elements that make a good photograph and some basic camera controls. You will learn how to study composition, whilst paying attention to focus points and background. Experiment with the correct exposure and explore metering modes, histogram and ISO sensitivity to understand their relationships with exposure and image quality. Once back indoors, Austin will have a review session and discuss post-photography editing. Don't be frightened by the technical jargon – Austin is a fabulous (patient!) teacher who simply helps you get the best out of your camera.
Materials: Bring a piece of knitwear or weaving to photograph, snacks, a packed lunch with a flask, and waterproofs. Bring a camera – compact or DSLR, or your phone camera. Tripods welcome.
Austin Taylor is a freelance photographer based in Shetland. He focuses on creating photographic images that capture the essence of Shetland, including its wildlife, landscape and astronomical phenomena. His work has featured in a number of publications, websites, exhibitions and as commissioned art.
Transport for the outing will leave from Hoswick Visitor Centre and return there afterwards.
Buses leave from Viking Bus Station (Service no.6) and regularly travel to Sandwick (a 6 minute walk to the Visitor Centre). We suggest you ask the driver to let you off by the shop or Hall. Folk regularly travel from Lerwick, lifts and car sharing is usually available.
Please email us if you need assistance with transport, or if you need any other assistance.
For bus timetable – www.zettrans.org.uk/bus/BusTimetables.asp