Date:
02 October, 2019
---
Cost:
£40.00
---
Time:
14.00 - 17.00
---
Location:
Uradale Farm, East Voe, Scalloway
---
Materials:
Included
---
Tutor:
Trollenwol
---
Transport:
See description
---


---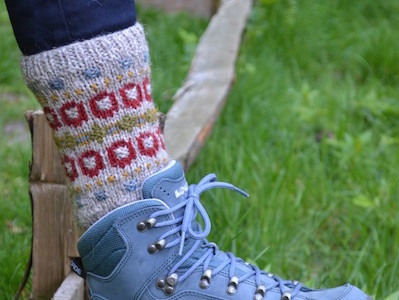 ---
In this class you will learn the story of the Swedish Bohus Stickning. We will begin the technique with 2 colours in 1 row and in the meantime purl on the right side and knit on the wrong side of the knit work. Knitting back and forth will be practised with these skills. We will be experimenting with colours and practising several patterns that will give a Bohus effect. Materials provided.
Skills required: Knitters must be able to knit, purl, cast on, bind off and have experience working with two colours in one row.
Transport: Public service bus to Sundibanks stop and walk to Farm house. Or car share from Hub. Or call 07880704606 for a pick up from bus stop if weather is nasty.