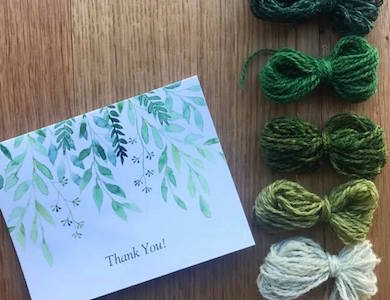 ---
Practice colourwork by drawing inspiration from something you already own. Inspiration can be taken from anything from photographs to pottery so in this class we will be working on a few of the techniques I use to do this. Whether you want to make a cushion to match your curtains or a hat to match your glasses, these techniques will help.
Materials: Bring along something to take inspiration from and size 3mm needles. Yarn colours will be provided, however please feel free to bring any yarn with you if you have something specific in mind.
Please bring something with more than one colour to draw inspiration from. This could be anything from a postcard or photo to a water bottle that you like the colours of and would like to practice translating into Fair Isle. If you already have a yarn colour you think works well, feel free to bring it along as well. I will provide a variety of yarn colours for you as well.