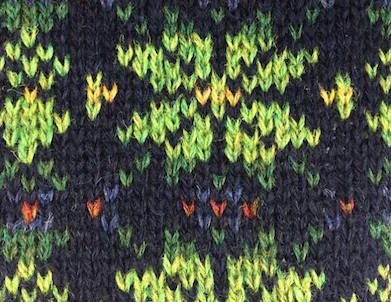 ---
In this class we will be discussing what makes a traditional Shetland motif and the reasons behind some of the most common shapes used. We will discuss size, placement, spacing and yarn dominance before diving in to design some of your own. Terri will also touch on how she uses motifs to help with colour work projects.
This class will stretch your creativity and problem solving skills, please bring a set of needles to swatch some of your motif ideas. Yarn will be provided.
Materials: Please bring size 3mm needles or similar for knitting your swatch. Yarn and coloured pencils will be provided, but feel free to bring your own pencils if you'd like your own set.