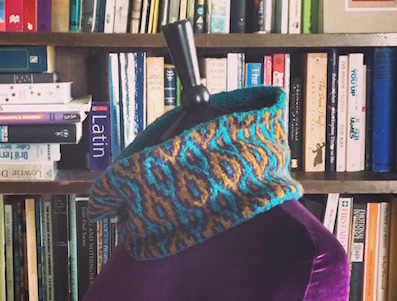 ---
Fiss Knitting is an exciting new technique which Helen conceived and has developed to allow three colours to appear in a row while only knitting with 1 or 2 strands at a time. It is Fair Isle Plus! Learn how to Fiss Knit, explore colour selection for Fiss Knitting and learn how to read Fiss Knitting Charts.
Materials: Charts and patterns are included as is 3 balls of Jamieson's of Shetland Spindrift.
A light lunch is included.
Skills required: An ability to knit Fair Isle or stranded knitting is required.
"Absolute genius! Such an innovative idea, superbly explained. Can't wait to do more Fiss Knitting."