Date:
30 September, 2019
---
Cost:
£40.00
---
Time:
09.30 - 12.30
---
Location:
Market House, Market Street, Lerwick (Voluntary Action Shetland)
---
Materials:
Included
---
Tutor:
Deborah Gray
---
Transport:
N/A
---


---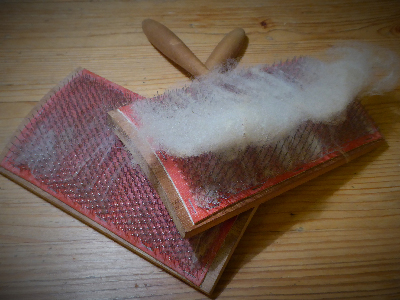 ---
Good preparation is essential for easy and satisfying spinning. Using an unwashed Shetland fleece, learn how to sort it into different qualities before learning different preparation techniques for spinning woollen and worsted yarns. Discuss methods and merits of washing fleece before or after spinning. Preparation methods also suitable for felt-making.
Materials: Fleece and equipment provided, opportunity to purchase carders if you wish.
Spin your prepared fleece at home or learn how at one of Deborah's drop-spindle spinning classes. Materials included.