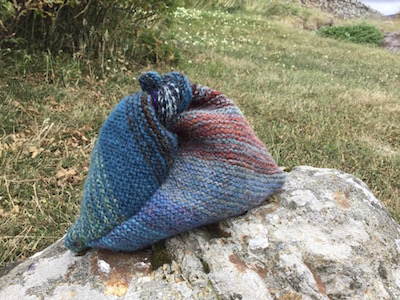 ---
Let's make a 'Furoshiki Bag' with Shetland yarn. In this class Chihiro will teach the way to fold the knitted rectangle to a bag using the 'origami' technique.
There will be an opportunity to buy knitting kits in Chihiro's different colourways at the end of the class to make another one.
Homework: Please knit a rectangle using colourful garter stitches or Fair Isle patterns with any yarn you have (size 12 cm x 36cm or 20cm x 60cm with any colour or pattern).
Materials: yarn will be supplied but please bring 40cm circular needles, size 2.0mm, 2.5mm, 3.0mm.