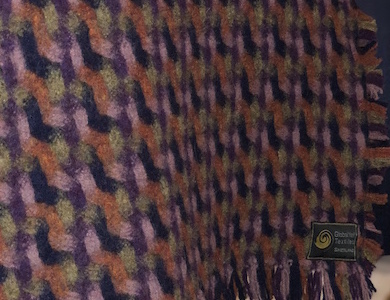 ---
Open studios at GlobalYell, weaving centre. Try your hand at a loom or look through the reference collection and library.
Dates: Saturday 28 September – Sunday 5 October, 11.00 – 17.00 (Sundays 14.00 – 17.00pm)
Transport information: Head northwards on the main road from Ulsta through the island of Yell. As you leave the settlement of Sellafirth in the North of the island, turn into the small business park on the right hand side of the road. We are in the blue building on the site.
For further details email: globalyell@btconnect.com