Date:
28 September, 2019
---
Cost:
£110.00
---
Time:
Sat 28th & Sun 29th Sept: 14.00 - 17.00
---
Location:
Islesburgh Community Centre, Lerwick
---
Materials:
See description
---
Tutor:
Linda Shearer
---
Transport:
Not included
---


---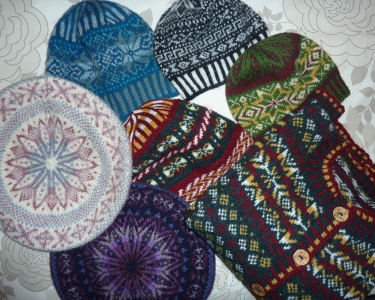 ---
This class has been split in two three-hour sessions. In the first session we will get going on the body of the tam; for the second session we will concentrate on knitting and shaping the crown. The rib part of the hat will have already been made, so you can begin immediately on the Fair Isle design. A selection of colours of Shetland 2ply jumper weight yarn will be available. Knitting belts will be supplied if you should like to try one. Please also bring tapestry needle and scissors.
Materials: Yarn will be supplied but please bring needles you are comfortable using for a small item in Shetland 2ply jumper weight wool. Suggested size – 3.25mm or 3.5mm diameter, long double pointed needles; and/or a circular needle. Bring a knitting belt if desired – Linda will also have some available for anyone to try.