Date:
03 October, 2019
---
Cost:
£110.00
---
Time:
09.45 - 16.30
---
Location:
Hoswick Visitor Centre, Hoswick, Sandwick
---
Materials:
Bring own needles
---
Tutor:
Anne Eunson & Kathleen Anderson
---
Transport:
Not included
---


---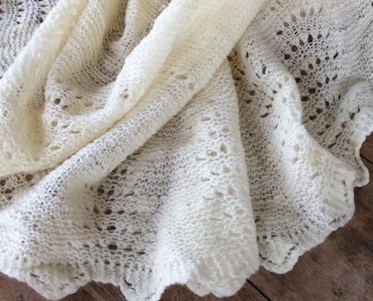 ---
Investigate the elements of shawl construction with Anne Eunson and Kathleen Anderson, sisters from a family of experienced shawl knitters. In this class you will start to knit your own one foot square Shetland Lace hap (shawl). The class will look at lace edges, picking up, knitting on, finishing and grafting. Choose a pattern to work on as you put these techniques into practice. You will be shown the traditional method of working each section and then grafted together. Once armed with these skills, you will be able to knit any size of hap you desire in the future.
Materials: Please bring 3mm x 2 DPNs.
Shetland Lace yarn will be provided together with patterns and lunch.
Skills required: Must be able to knit. Knowledge of lace knitting is not necessary.
As lunch is included in your class please contact us with any special dietary requirements.
Anne and Kathleen could knit before they could walk! Both incredibly experienced lace knitters and designers, they hold a wealth of knowledge about Shetland Lace knitting which they share in the most delightful and informative way. Many of you will be familiar with Anne's knitted lace garden fence. . She has now knitted one for the Shetland Textile Museum in Lerwick – go take a look.
Also see Kate Davies web blog for images! katedaviesdesigns.com/2012/09/05/anne-eunsons-artistry/