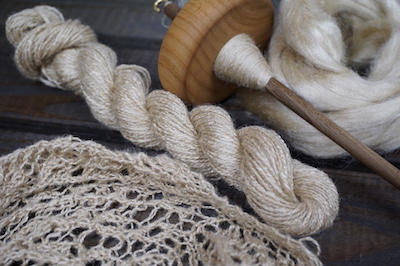 ---
Many plying techniques are possible on a drop spindle but what does that mean for your knitting?  We will learn how plyed yarns can be built up (cording) and what these yarns are best used for. We will get to know three different types of plying techniques, which also have their own uses.
You will learn:
• Simple ply
• Andean 2-plyNavajo 3-ply
• 3ply on the fly
• How plyed yarns can be combined
• The best uses for these different techniques
Materials: Please bring your own drop spindle, weight about 25-35g. The tutor will bring some extras for the class so please get in touch if you need one.
Skills required: Students should have a little basic knowledge about hand spinning like drafting, twist and spinning a thin thread.