Date:
30 September, 2019
---
Cost:
£65.00
---
Time:
09.30 - 12.30
---
Location:
Voluntary Action Shetland, Market House, Market St, Lerwick ZE1 0JP
---
Materials:
Bring Squared paper, ruler and a pencil
---
Tutor:
Felicity Ford
---
Transport:
Not Included
---


---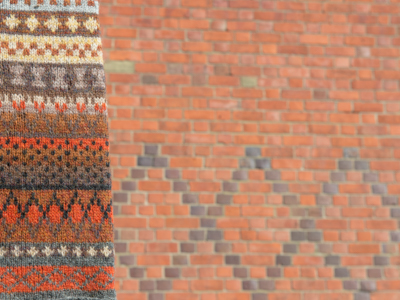 ---
Learn to translate your favourite things into stranded colourwork using the KNITSONIK system. Bring a treasured object or photo from which to develop your creative ideas. You'll also need your preferred needles for working small-circumference stranded colourwork in the round with fingering weight yarn; 2.5-3.25mm depending on your tension.
Knitters must know how to knit stranded colourwork in the round.
Homework: To prepare for this class, select ONE inspiration source from which to work during the class; if your inspiration source is a photo, get it printed out ahead of the workshop. Please also bring plenty of squared notepaper, a ruler, and a plain HB pencil.
Skill level: Knitters must be confident at working small circumference projects in the round, and handling two colours at once. Previous experience with knitting Fair Isle/stranded colourwork is essential to get the most out of Quotidian Colourwork.