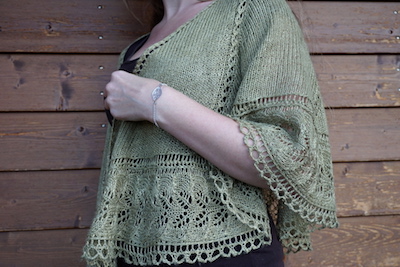 ---
There is so much you can do with shaping. In this class we will learn six different shaping techniques for shawls and how to combine them. We will knit at least one mini sample in whichever style you choose. We will also learn different ways to increase and decrease.
You will learn:
Shaping techniques: triangle, half circular, round, square, asymmetric triangle, batwings
Increases: yo, m1left, m1right, m1purlrright, m1purlleft, knit from back
Decreases: k2tog, ssk
While we knit a sample we will also discuss how to theoretically calculate a stitch pattern into the shaping of the shawl.
There will be a detailed handout for each shaping.
Materials: Yarn will be provided, but please bring needles 3.5mm or 4mm circular and/or double pointed needles. We will also work in rounds so if you prefer you can knit with magic loop technique or traditional method with double pointed needles. Please also bring scissors and a sewing needle.
Skills required: Students should know how to do knit, purl, yarn over, knitting in the round. (Optional m1l, m1r, kfb, k2tog, ssk).