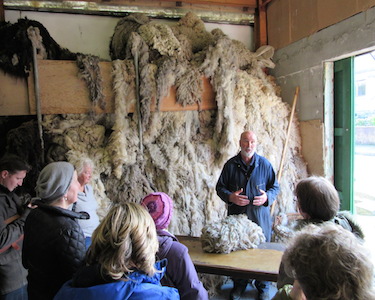 ---
A rare opportunity to join Shetland Wool Week Patron Oliver Henry in a workshop and learn from his 50 years' experience in the Shetland wool industry. He will explain how he judges Shetland fleeces, what he looks for in grading fleeces, and his approach to sorting wool and its preparation for end use.
Scouring wool will be discussed and Oliver will provide you with a recipe for washing that special Shetland fleece.
You will be working with raw, unwashed fleeces.