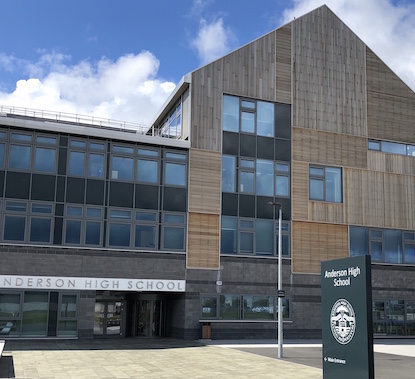 ---
Cast on your Shetland Wool Week at this informal opening gathering at the new Anderson High School.
This will be a relaxed welcome where you will have the chance to find out about the week ahead, meet with SWW patron Elizabeth Johnston, visiting instructors and fellow wool weekers, whilst enjoying a glass of wine.
Please note this is an informal, standing event although there will be some space to knit, sit and chat after the opening remarks. You are welcome to drop in and leave at any time.