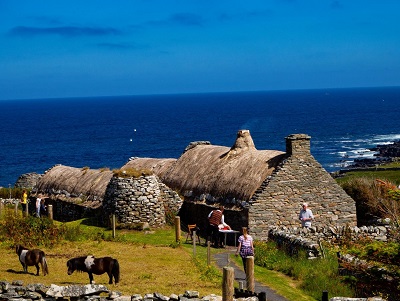 ---
Tickets for this event will be available to buy from the Little Box Office on Tuesday 16 July at 14.00 BST.
Join experts from Shetland Amenity Trust, the organisation that cares for Shetland's Natural and Cultural Heritage, who run the Shetland Museum and Archives, and the organisers of Shetland Wool Week. Our team will take you on a unique tour of our three major visitor attractions in the South Mainland at Sumburgh Head Lighthouse & Nature Reserve, Old Scatness Broch & Iron Age Village, and the Shetland Crofthouse Museum.
Each tour will have a different theme and a different expert in Shetland's history, heritage, wildlife, folklore and more. Monday 30th September will focus on crofting and its place in our history and modern day life.
Wednesday 2nd October will be a chance to learn more about Shetland's incredible wildlife, and on Saturday 5th October hear tales of Shetland Folklore, myths and legends as you explore the south mainland.