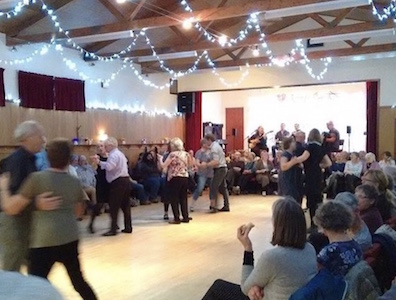 ---
To celebrate the almost-end of Wool Week, join us for a traditional Shetland dance, with music from a local band. Learn some traditional dances, with some local dancers to help you, or simply enjoy the music. A light supper is included in the price. The bar will be open, and you'll have a chance to win some quality textile prizes in the raffle.
This is a charity event and the proceeds of the sale will go towards the Shetland MRI Scanner for Shetland and the Shetland Textile Museum.
No buses run past the Hall at a suitable time in the evening, but taxis are readily available from the Town Centre, or bookable by telephone. From the Town Centre to the Sound Hall is a walk of 1.3miles/2km.