Date:
30 September, 2019
---
Cost:
£3.00
---
Time:
13.15 - 13.45
---
Location:
Shetland Museum and Archives, Hay's Dock, Lerwick
---
Materials:
N/A
---
Tutor:
Ria Burns
---
Transport:
N/A
---


---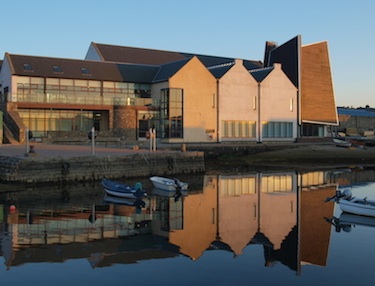 ---
Ria's fledgling knitwear label was born out of a desire to combine finding a solution to the unsustainable, disposable fast fashion industry and her love of wool and colour.
Her research has led her to take a slow approach to manufacturing, using local wool and natural dyes, designing pieces that have longevity and are made to be cherished, looked after and passed on.
In this talk Ria will outline her creative process and how she works to build sustainability into each step, providing some simple tips on how we can all work to become more conscious crafters and consumers.