Date:
01 October, 2019
---
Cost:
£50.00
---
Time:
13.30 - 16.30
---
Location:
Hoswick Visitor Centre, Hoswick, Sandwick
---
Materials:
Included
---
Tutor:
Wilma Malcolmson
---
Transport:
See description
---


---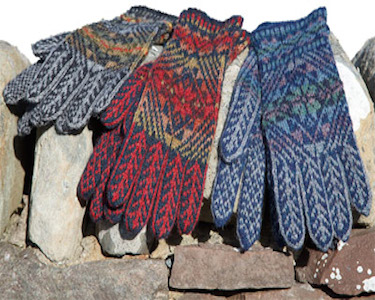 ---
Wilma Malcolmson, Shetland Designer, leads this class in knitted finishing techniques.
Discover the key to lift your work to a new level. Learn skills including, grafting (kitchener stitch), sewing seams, picking up stitches and mending dropped stitches.
Wilma Malcolmson is Shetland Designer. She is one of Shetland's most influential and innovative designers of Fair Isle. She established her business in 1982 and soon thereafter started exporting to countries all over the world. All items in her collection are individually crafted to the highest standards demanded by her worldwide customer base. She has always had an instinctive love of pattern and colour and her unique style is instantly recognizable.
Careful blending of colour and professional finishing is assured in anything displaying the Shetland Designer label. Sharing these skills has always been enjoyable for Wilma, making Shetland Wool Week an especially rewarding experience.
Transport:
Buses leave from Viking Bus Station (Service no.6, at 12.00) regularly travelling to Sandwick (a 6 minute walk to the Visitor Centre). We suggest you ask the driver to let you off by the Carnegie Hall. Folk regularly travel from Lerwick, with lifts and car sharing usually available especially for the return journey to Lerwck. If necessary we can offer a lift from Hoswick to Lerwick. Please email us if you need assistance with transport.
For bus timetable – www.zettrans.org.uk/bus/BusTimetables.asp
www.zettrans.org.uk/site/assets/files/1084/south_mainland_printable_version.pdf