Date:
01 October, 2019
---
Cost:
£3.00
---
Time:
13.15 - 13.45
---
Location:
Shetland Museum and Archives, Hay's Dock, Lerwick
---
Materials:
N/A
---
Tutor:
Niela Kalra
---
Transport:
N/A
---


---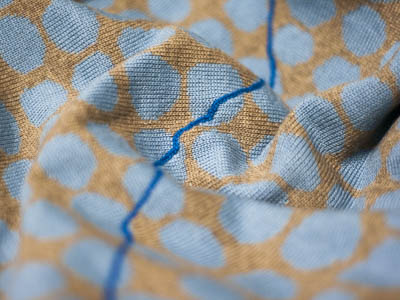 ---
Currently Queen Bee of her micro design business, Niela has enjoyed a colourful journey both geographically and career-wise.
In an inspiring talk, she describes what motivated her to set up her design business in Shetland, and how working from this remote location has been the key to her success.
Niela's knitwear design business Nielanell was founded in 2008, it has since expanded into a world wide market. Enjoying a wide variety of commission work, Niela recently led workshops for young folk in the Scottish Design Relay, a project run by the newly opened V and A Museum of Design. Niela has worked in collaboration with international artists and runs workshops throughout the year.