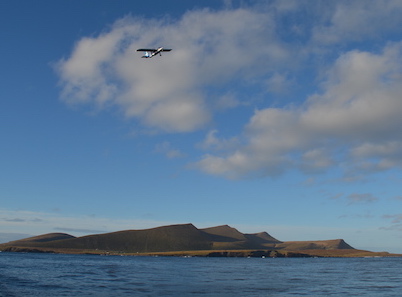 ---
Take a trip to the remote and breath-taking island of Foula, where you will meet crofters and see native sheep in this rugged environment. Your tour guide will tell you about the natural and cultural history of the unique island, home to the famous Foula Wool and location for the 1937 film Edge of the World.
Foula Wool and fleeces will be available to buy. Please note, cash sales only.
Transport, flights and island hospitality provided. Wear clothing and footwear suitable for rough ground and inclement weather.
Please note in the event of bad weather this trip may be cancelled.
Transport: You will be collected by taxi from Lerwick and taken to Tingwall airport for a short 15 minute flight to Foula. Please meet at the Viking Bus Station at 9.10am.