Date:
29 September, 2019
---
Cost:
£6.00 at the door
---
Time:
13.00 - 18.00
---
Location:
Ollaberry Hall, Ollaberry
---
Materials:
N/A
---
Tutor:
Ollaberry SWI and friends
---
Transport:
Not included
---


---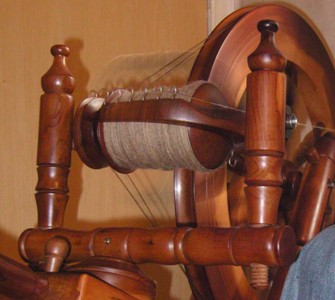 ---
An exhibition of old and new knitwear, mainly haps and shawls, made locally. Fair Isle garments will also be displayed to add wider interest to visitors. Knitters and spinners, aged 10 and up, will be on hand for a chat and demonstrations.
Enjoy a cup of tea and homebakes which are included in the entry fee.
Transport: Bus 23 (it's a Robertson's Bus) from Viking Bus Station, Lerwick at 12.40. Tell the bus driver that you want to go to Ollaberry and you will transfer to a minibus in Brae. Tell the driver that you want to go to Ollaberry Hall and you will get there. On the way back one of our group will drive you to Brae to catch the 18.47 number 23 bus back to Lerwick.