Free pattern is launched and our 2017 patron is announced
We have some very exciting news – the official Shetland Wool Week 2017 hat pattern is being launched today at Edinburgh Yarn Festival.

We're also thrilled to announce that the SWW 2017 patron is one of our favourite knitwear designers, Gudrun Johnston – and she has designed this year's official hat pattern. Inspired by the myriad shades of Shetland's landscape, Gudrun has named her wonderful slouchy style hat the Bousta Beanie.
The pattern is available to download now and printed copies are available for those who are attending the festival. We'll be at stand M8 together with Gudrun, so we look forward to seeing you there!
Knit the hat in any of the suggested colours or choose your own variations and wear it to Shetland Wool Week 2017. Remember to share your pictures with us using #boustabeanie or #shetlandwoolweek2017, we can't wait to see your creations.
Gudrun Johnston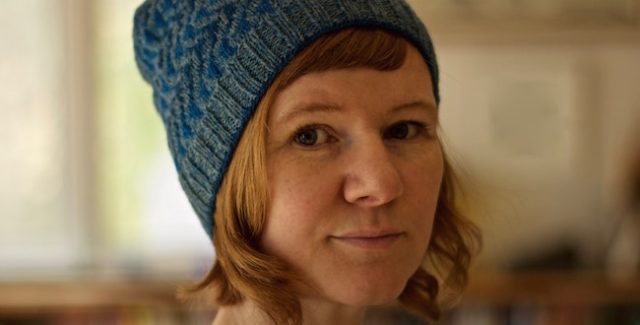 Knitwear designer Gudrun Johnston will be the guest patron for this year's eighth Shetland Wool Week. She was a popular choice for the festival's committee and we're delighted to have her on board.
Gudrun's Shetland lineage runs deep. She was born in Levenwick, Shetland in the 1970s and her grandparents were from Skerries and the Ness. Now based in America, Gudrun has successfully relaunched the Shetland Trader, a design company, first began by her mother, Patricia Johnston.
A regular visitor to Shetland, Gudrun has attended every Wool Week since it started. Many of her designs feature Shetland patterns and yarns, and she is inspired by the myriad shades of colour that can be seen throughout the islands' landscape.
Through her designs, publications and teaching she has been able to share Shetland's rich heritage with a broad international audience.
To find out more about Gudrun visit her website.