'FROM SHETLAND WITH LOVE' CHARITY: BRING ALONG A KNITTED BLANKET SQUARE TO SHETLAND WOOL WEEK.
This year we would like to give something back and support a charity close to our hearts, 'From Shetland with Love'.
Founded by Shetlanders Mona and Iain McAlpine in 2005, the charity helps and supports children in Southern Africa who have been left orphaned due to HIV/AIDS crisis.
We would like to pool your knitting talents and invite everyone to bring with them a knitted square, that we will link together to create beautiful, bespoke blankets which will then be sent to an orphanage in Lesotho.
'From Shetland with Love's' story: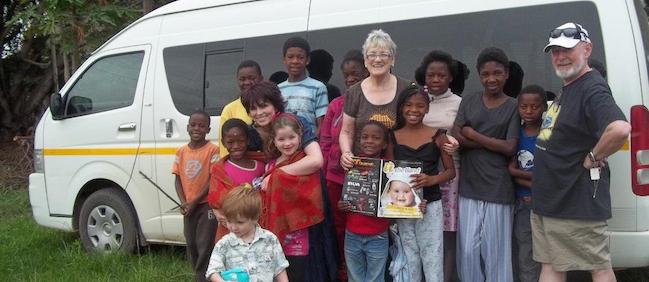 Mona and Iain lived and worked in South Africa for 32 years. As Mona is a midwife she had up close and personal contact with affected families, especially mothers along with their unborn babies, who back in the 80s and 90s had little or no hope of survival. They saw that the impact on families is devastating as adults become too sick to work and children already suffering from physical disabilities along with HIV are left abandoned and orphaned.
On their return to Shetland Mona and Iain decided to set up the charity FSWL. To date, well over £100,000 has been raised. All funds go directly with the couple to Africa when they visit family there.
Over the years, many orphans and orphanages have benefited including Gods Golden Acre (GGA); Good Will and Growth for Africa (GAGA); Rifilwe, Baby House and many more.
Unfortunately Iain passed away last year and Mona toyed with the thought of 'giving up' the work, but her last visit to Morapeli changed her mind. "I knew I could not abandon them. So off I go to visit in November 2016. The children love to hear the stories I bring them about Shetland. So I can guarantee much excitement will be generated when I bring out the blankets."
The McAlpines source the recipients of the funds carefully and always support the most needful. The latest project is 'Morapeli', an orphanage for Disabled Children in The Mountain Kingdom of Lesotho. Lesotho is warm and wet in summer and cold in the winter so blankets are always welcome.
We think the finished blankets will look amazing – and, most importantly, they will also be of real, practical use in the orphanages.
If you would like to contribute the details are:

Knitted square, finished size: 15cm (6inch square)
Any yarn, any design and any colour.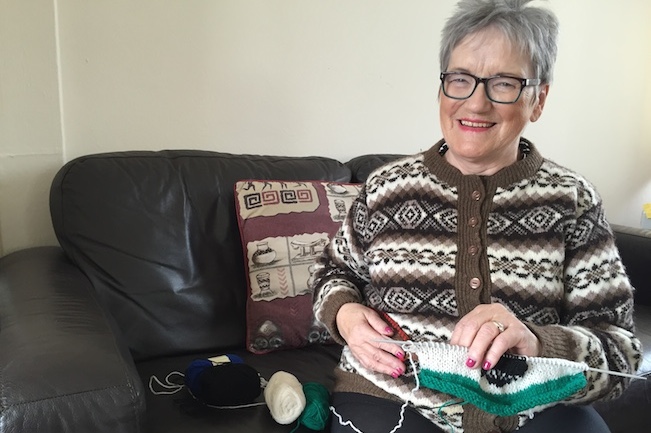 Throughout SWW, we will ask everyone to drop into The Hub at the Shetland Museum in Lerwick, and sew their square so that we can create as many blankets as possible. If everyone attending wool week came with just one square we would be able to make at least 30 blankets. A little really will go a long way. If you would like to send a small donation you can do so on Mona's fundraising page