Last chance to sign up for SWW 2018 membership
This is more of a reminder than a newsletter, just to update you on the SWW Premium Membership for 2018.
Back in March we launched our annual SWW membership, primarily as a way for people to support the future of the event, but also to give everyone the opportunity to receive an exclusive range of goodies.
For those who follow us on social media, you'll have already seen the sneak peeks of the bag and brooch, but here they are again.
SWW Members' wooden brooch by Donna Smith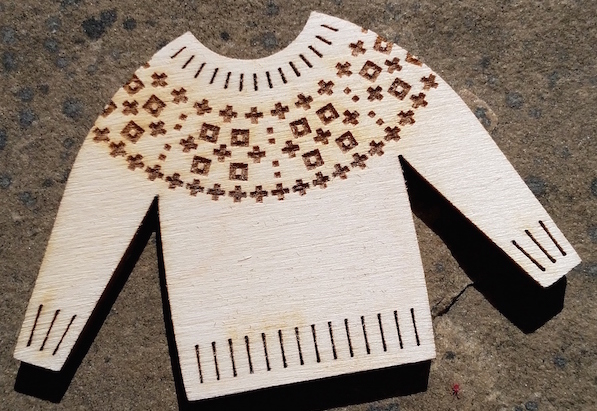 Designed exclusively for SWW by Donna, this wooden brooch of a Shetland jumper features elements from the SWW Merrie Dancers Toorie by this year's patron, Elizabeth Johnston (Shetland Handspun).
SWW Members' project bag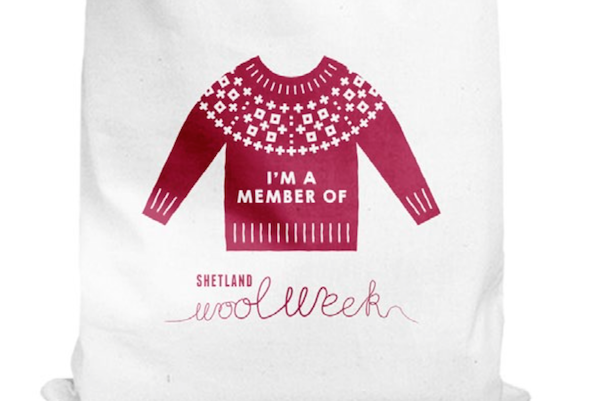 This striking drawstring project bag features a bold red Shetland jumper, also inspired by 2018's SWW hat pattern. It's nice and roomy – perfect for all your works in progress.
Small (60ml) bottle of Shetland Soap Co Wool Wash.
An extremely mild, luxurious wool wash that uses lavender essential oil. Ideal for Shetland knitwear.
Membership closes on Sunday 29 July.
We're putting in our final order at the start of next week so if you'd like to receive these gorgeous goodies, then visit the online shop for further details.
For everyone attending SWW this year, you'll be able to select the 'click and collect' option – so no need to pay for delivery and you can collect your items on arrival. For those unable to join us, but would like to support us from afar, we'll post your items to you, hopefully just before Shetland Wool Week starts.
SWW 2018 merchandise
Some of you have been asking about SWW merchandise for 2018.We are working away on a small range that will be available during Shetland Wool Week and, stock levels permitting, we'll also add them to the online shop.
Can't wait to share them with you at the end of September …