Oil-era Mittens
Shetland Museum curator, Carol Christiansen, tells us about about a recent donation to the museum which hails back to  the oil boom days of the 1970s.
Parcels of knitting sometimes arrive at my desk from people who wish to see it returned to Shetland.  A small pair of mittens, in very Christmassy colours, appeared a few weeks ago from Hampshire.  They were donated by Brenda Dawtry, in memory of her late husband Neil, who passed away earlier in the year.  Their story is set in a time of great change for Shetland.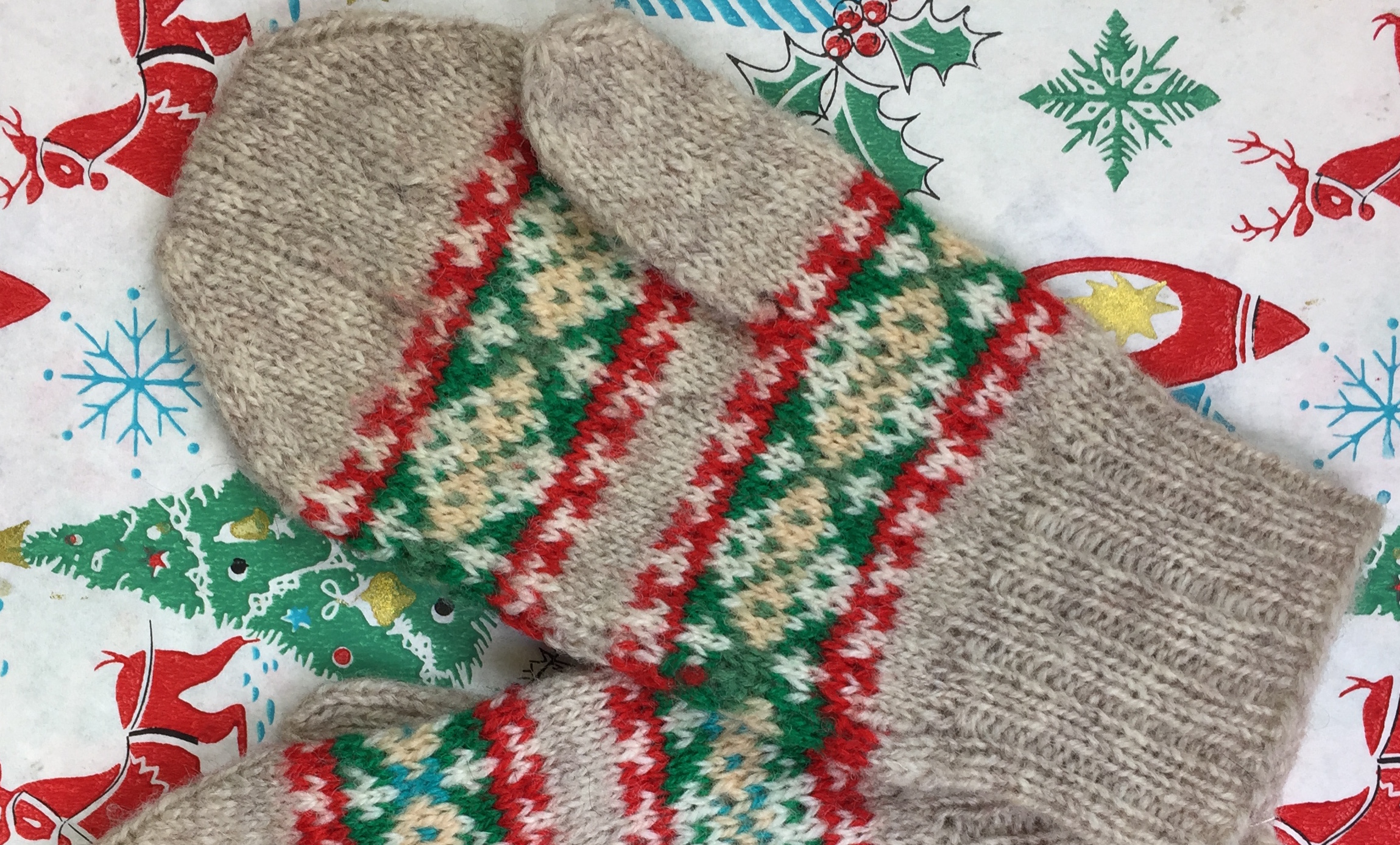 In the 1970s a huge terminal for North Sea oil extraction was built at Sullom Voe, in the north part of the main island.  Oil and gas development has transformed the islands, greatly increasing the standard of living and attracting workers from around the world, including Neil Dawtry, who worked as an electrical engineer. On his days off he explored the islands and during one of his excursions he met the Nicolsons of Brunga House, Northmavine parish.  They were an elderly couple who had raised a family of four on a small croft.  As a crofting wife, Kirsty Nicolson (1898-1985) knit her whole life, and sometimes demonstrated spinning to tourists at the St. Magnus Hotel in Hillswick.  On the back of Mrs Nicolson's calling card Neil wrote 'Mr and Mrs Nicolson bred their own sheep, sheared them, spun and dyed the wool, knitted it up.  I bought her last pair of mittens.  Mrs Nicolson's sight failed.  1979'.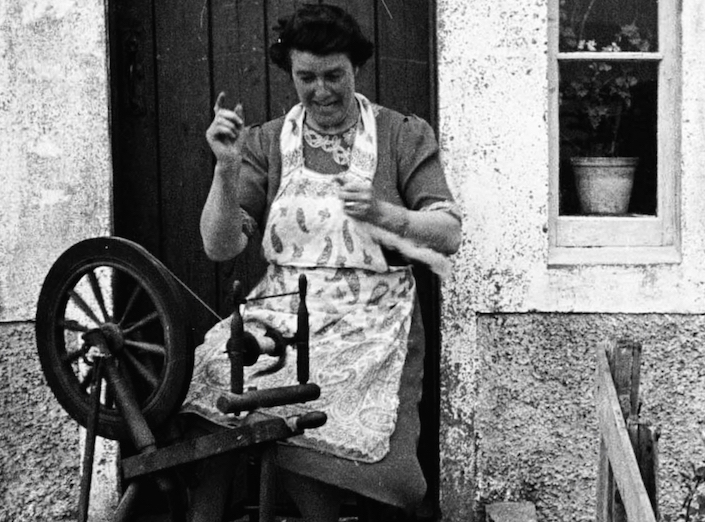 The mittens are in fawn wool with green, white and yellow diamond fair isle pattern stripes, bordered by a red and white small pattern.  The left mitten has a central band of turquoise in the fair isle diamond motif, whereas the right mitten has a slightly lighter green colour.  Perhaps this colour difference was due to Mrs Nicolson's failing eyesight at age 81.  She told Neil that she had spun, dyed and knit the mittens from her own wool, and had completed them in one day!  However, the mittens are not made from hand-spun, hand-dyed wool, but rather typical Shetland jumper weight machine-made yarns.  No doubt there was some embellishment about the making of the mittens in hopes he would buy them, which he duly did for his then future wife, Brenda.  We are grateful to Brenda for her kind donation.