SWW Annual Volume 3 (2017) launched
At last, the wait is over and the SWW Annual Vol III (2017) is now available to pre-order.
This year it's bigger than ever with 12 exclusive patterns and six essays. As ever the photography is stunning and much of it was taken at Shetland's historic south end of Commercial Street in Lerwick.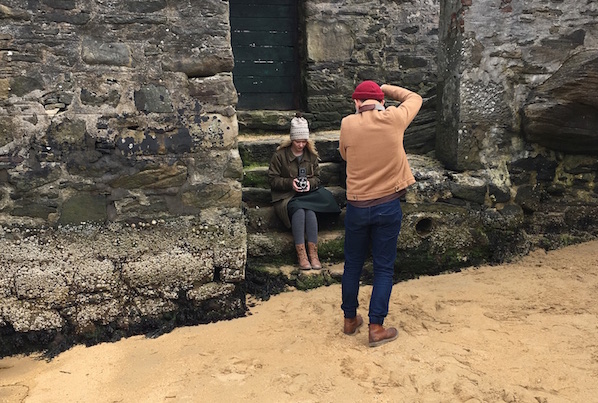 We're thrilled with how it has turned out and are in awe of the talents of all the contributors. Thanks also to Alex Mazurov for his incredible photography and Ruth Brownlee for the loan of her amazing SeaWinds house.
Patterns include:
SWW 2017 Patron Gudrun Johnston's Bousta Beanie; Donna Smith's Addie's Scarf; Terri Malcolmson's Triple Tone Circular Scarf; Wilma Malcolmson's Vermeer Cushion; Outi Kater's Rosepath Sweater; Ella Gordon's Tveir Fingerless Mittens; Marie Wallin's Fetlar Scarf; Elizabeth Johnston's Shoormal Neck Shawl; Di Gilpin's Geo Snood; Julia Billings' Sea Thrift Mitts; Jen Arnall-Culliford's Sumburgh Hat; Carol Christiansen's Churchill Pattern.
Essays include:
Roslyn Chapman uncovers the extraordinary stories of some historic Shetland knitters, all male; Douglas Sinclair writes about Shetlander Arthur Anderson who founded the P&O shipping line and championed the isles' textile industry; a fascinating insight into Shetland knitwear designer Victoria Gibson whose career spans five decades; and Carol Christiansen on rooing, an almost lost method of producing the best wool for hand spinning.
Priced at £18 it can be pre-ordered here. Arrange to collect it at the HUB or have it delivered.