Taatit Rugs: the book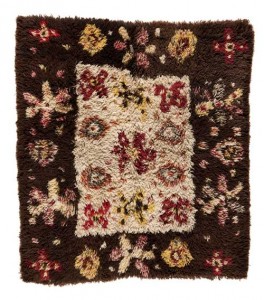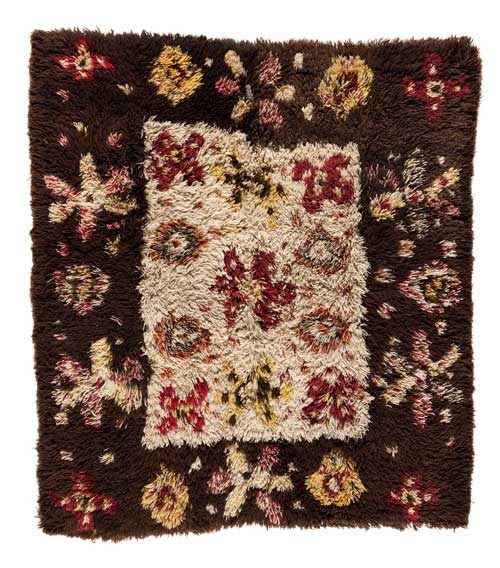 We are pleased to announce that Taatit Rugs: the pile bedcovers of Shetland, has now been published. The book culminates a two-year research project funded by the Esmée Fairbairn Collections Fund. It was written by Carol Christiansen, curator at Shetland Museum and Shetland Wool Week Committee member. The work looks extensively at the history of these heavy bedcovers, their relationship to rya rugs from Nordic countries, and their use in Shetland households from the 18th to the 20th centuries.
The book highlights more than 80 individual bedcovers, including colour images and historical research into each rug. Details of rug sizes, spin direction and thread counts are provided for the craft specialist. Carol undertook research into the designs of the rugs, examining the use of dyes, including many lichen dyes. The project allowed for dye analysis to be done on a number of rugs and the results reveal that Shetland makers were knowledgeable and experimental in their use of natural dyes. The motifs used in the rugs are bold and graphic, and Carol has investigated the possible links with Shetland folklore beliefs.
The work explores this little-known aspect of Shetland's textile history and compliments the many publications available about Shetland knitting. It is available to order from the Shetland Heritage Shop: www.shetlandheritageshop.com.