Shetland Wool Week is a world renowned celebration of Britain's most northerly native sheep, the Shetland textile industry and the rural farming community on these islands. Shetland wool is a world class natural fibre, with a long standing reputation for quality, strength and excellence from the fleece to the textile products. Shetland knitwear has a deserved respect gained from many generations of hard working knitters and crofters producing some of the finest lace and Fair Isle knitwear.
Since its conception eight years ago, Shetland Wool Week has grown into an internationally acclaimed event. This year there will be an extensive range of exhibitions, classes and events, which will cover many different subjects. These will include; weaving, spinning, dyeing, Fair Isle and lace knitting as well as many other fascinating subject areas. Events will take place from the most southern tip of the Shetland, right up to the most northerly island of Unst, famous for its beautiful lacework, with many locations in between.
Patron for Shetland Wool Week 2017 – Gudrun Johnston
Knitwear designer Gudrun Johnston will be the guest patron for this year's eighth Shetland Wool Week. She was a popular choice for the festival's committee and we're delighted to have her on board.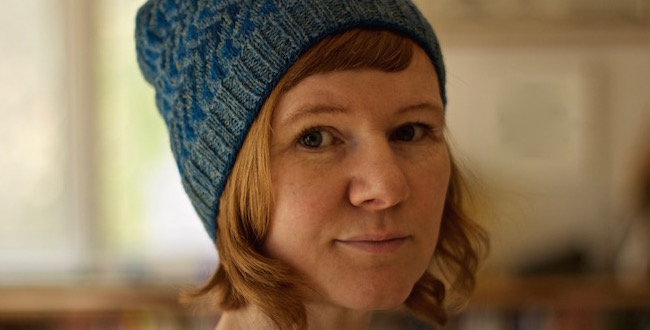 Gudrun's Shetland lineage runs deep. She was born in Levenwick, Shetland in the 1970s and her grandparents were from Skerries and the Ness. Now based in America, Gudrun has successfully relaunched the Shetland Trader, a design company, first began by her mother, Patricia Johnston.
A regular visitor to Shetland, Gudrun has attended every Wool Week since it started. Many of her designs feature Shetland patterns and yarns, and she is inspired by the myriad shades of colour that can be seen throughout the islands' landscape.
Through her designs, publications and teaching she has been able to share Shetland's rich heritage with a broad international audience.
To find out more about Gudrun visit her website.