Shetland Wool Week is a world renowned celebration of Britain's most northerly native sheep, the Shetland textile industry and the rural farming community on these islands. Shetland wool is a world class natural fibre, with a long standing reputation for quality, strength and excellence from the fleece to the textile products. Shetland knitwear has a deserved respect gained from many generations of hard working knitters and crofters producing some of the finest lace and Fair Isle knitwear.
Since its conception seven years ago Shetland Wool Week has grown into an internationally acclaimed event. This year there will be an extensive range of exhibitions, classes and events, which will cover many different subjects. These will include; weaving, spinning, dyeing, Fair Isle and lace knitting as well as many other fascinating subject areas. Events will take place from the most southern tip of the Shetland, right up to the most northerly island of Unst, famous for its beautiful lacework, with many locations in between.
Patron for Shetland Wool Week 2016 – Ella Gordon
Textile designer Ella Gordon will be guest patron for this year's seventh Shetland Wool Week. She was elected in a unanimous vote by the festival's committee.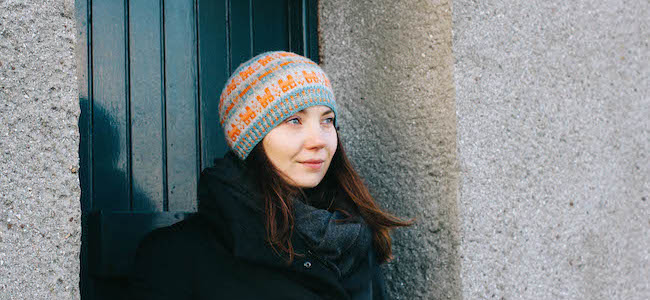 Ella was born and brought up in Shetland and studied textiles at Shetland College. Since 2011 she has worked at local wool brokers Jamieson and Smith and she also has her own small business making crofthouse-shaped cushions. She is very interested in traditional techniques, patterns and colours, but uses them in a contemporary way.
After graduating with a degree in Contemporary Textiles from the Shetland College in 2012, Ella was mainly a machine knitter but has become increasingly passionate about her hand-knitting skills.
Her passion for knitting and Shetland heritage makes her an ideal candidate for the role of patron for 2016. To find out more about Ella, visit her blog.