Tours
Shetland Wool Week is a fantastic time to visit the isles. The atmosphere is incredible as hundreds of wool afficinados from all around the world travel to Shetland to celebrate all aspects of wool and textiles.
If want to visit Shetland to explore the wool scene, but the timing of the annual Shetland Wool Week isn't suitable for you, you'll be pleased to know that there are many independent travel companies offering specific textile tours throughout the year, please see below for more details:
Arena Travel
Knit & Crochet Cruise with experts Sara Huntington and Juliet Bernard
28 Aug 2017 – 4 Sep 2017, From £1,095 per person
If your passion is for Knitting or Crochet and you would relish a relaxing cruise in the company of fellow 'knitters' and accompanied by no less than two well-known experts, then we have the perfect combination for you! Sail north in the warmer temperatures of British Summer to the iconic traditional knitting isles of Shetland and the Faroes, with visits to Orkney and Invergordon too. Enjoy the expertise and company of Juliet Bernard (previous editor of 'The Knitter') and Sara Huntington (editor of 'Simply Crochet') throughout the cruise. Juliet and Sara will each host 2 workshops whilst on board and accompany you on 2 included 'woolly' excursions on Shetland and the Faroes. Plus you'll have free time on-board to join in 'knit and natter' sessions and enjoy the company of your fellow cruisers.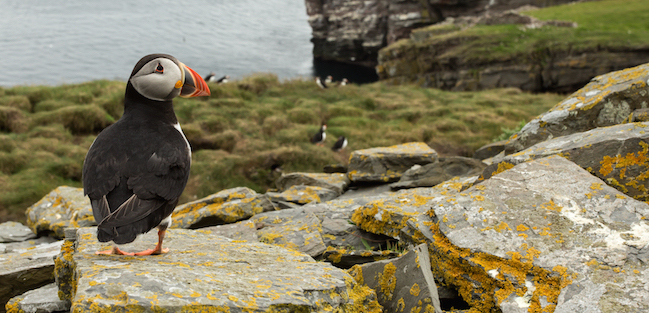 Shetland Wool Adventures
Discover Shetland and its unique textile heritage. Shetland Wool Adventures are designed to give an insight into Shetland's knitting traditions and local textile industry. The trips provide local knowledge and excellent learning opportunities from local expert tutors.
Global Yell Tours
Four day textile-based tours across Shetland, especially for the curious. GlobalYell's tours take in the scenery of the isles while exploring the history, geology, natural history and culture of this fascinating archipelago.