SWW Ticket Sales Information
Thursday, May 17, 2018
We're on the countdown to the Shetland Wool Week 2018 programme official launch date and the opening of ticket sales.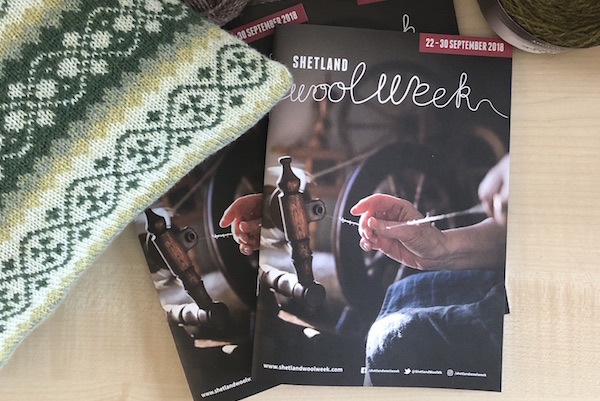 The Little Box Office opens on Sat 19 May at 10.00am (BST). The website can be found at www.thelittleboxoffice.com/shetlandwoolweek
Please DO NOT access the site between 9.55am – 10.00am BST on Saturday.
This is for two important reasons:
There will be nothing to see or buy
It will cause you issues when trying to see the events and buy tickets after 10.00am BST.
Leave it for a little while and go to the site after 10.00am.
 Tickets
For most events you can buy up to two tickets at one time. For larger events, such as talks and tours you can buy four.
You do not need to be a SWW 2018 member to buy a ticket.
Once a ticket is selected it will be held in your basket for 30 minutes to allow you to add other items and check-out without rushing. The only way you would lose out is if your computer times out, or if you don't check out within the half hour.
Tickets will be sent by email to the person making the purchase and not to individual email accounts on request. Please remember to check junk mail.
There is no waiting list for tickets. We advise you look at the SWW facebook forum page instead as this is where people tend to swap and sell tickets.
Payment
In order to book tickets you will need a credit card (Visa, MasterCard or American Express) or debit card.
There will be a booking fee of £1.50 added to your basket at the end.
Detailed information on events
From Saturday, full information, such as detailed tour itineraries, materials required, homework etc can be found on the main website www.shetlandwoolweek.com
You can also book your tickets through the main website. Simply search for your class and click on 'Book Tickets' which will take you through to the corresponding event on the Little Box Office.
Searching for events
On the Little Box Office the events are listed in chronological order or by the following categories:
Exhibitions/Open Days/Studios
Workshops
Talks/Shows/Drop Ins
Tours
 If you would like to search by keyword, you can use the following function on a desktop computer:
Mac: ⌘ Cmd + F
Windows: Ctrl + F
Printed copies of the programme
We're delighted to be able to offer you a printed copied of the programme. This is available to order from the online shop. It is FREE, except for post and package.
Technical issues – some hints and tips
Don't visit the Little Box Office between 9.55am-10.00am BST on Saturday.There is no need to pre-register your details, you just need to use the site as you would any other online shopping website.
If the site is not working as you'd expect then you should try another browser, such as Google Chrome, Firefox, Safari, Internet Explorer and Microsoft Edge.
If you are not getting to the site after repeated attempts and using two browsers then PAUSE – make yourself a cup of tea and type this into your browser: "How to clear your cacheon Chrome, Safari and Firefox, Explorer, Edge" and follow the instructions for your browser before trying the Box Office again. You can 'force refresh' your browser by pressing the following keys on your keyboard. Please note that 'force refreshing' cache is a lot easier on a computer than it is on a phone or Windows/Linux: Ctrl + F5; Mac: ⌘ Cmd + R.
If all else fails then call us on +44 (0)1595 922 710 and we will take care of your booking.
It's going to be a busy Saturday (and there's a Royal Wedding to fit in, too) but please don't panic if you're unable to book your first choice of workshop. There is plenty going on throughout the nine days, and in fact we would encourage you to leave plenty of space in your schedule so that you get the chance to see the islands, go to the many drop-in events, attend a few evening talks, meet new friends … and relax.
Please do get in touch with us if you have any queries, but bear in mind we are a very small team!
The telephone number for Saturday is +44 (0)1595 922 710.
We're really looking forward to seeing you all in September.
SWW 2018 Programme Update
Tuesday, May 1, 2018
As always, May signals the launch of the Shetland Wool Week programme.
Tickets will go on sale on Saturday 19 May, 10.00am BST.
For all those who have signed up as members we will be emailing you the programme as a PDF file on Wednesday 9 May.
A contact telephone number will be issued closer to the launch date, in case anyone experiences technical problems on May 19th.
SWW 2018 membership
There is still time to sign up for SWW membership, which along with a host of goodies includes advance access to the programme allowing you the chance to plan your events of choice before the tickets go live.
We kindly ask that you do not share your advance copy of the programme with non-members.
Details on Premium Membership or Standard Membership can be found here.
Some highlights of the programme:
The programme is looking really great this year!
We're delighted to see the return of many familiar faces and organisations. There are too many to list them all but they include Donna Smith, Hazel Tindall, Terri Malcolmson, Joanna Hunter, Wilma Malcolmson, Rachel Hunter, Janette Budge, Deborah Gray, Niela Kalra, Mike Finnie, Shetland College Textiles, Shetland Organics, Ronnie Eunson, Oliver Henry, Helen Robertson and Linda Shearer.
Shetland Wool Week primarily works with tutors from Shetland, but we have visiting tutors joining us too, including Beth Brown Reinsel; Sally Melville; Tania Ashton Jones; Anna Vasko and Frankie Owens.
We've added more weaving and spinning classes, with patron Elizabeth Johnston running two additional spinning courses designed especially for Shetland Wool Week.
As well as tours to Unst, South Mainland, Bressay, Uradale, Whalsay, Sandness Mill, North Mainland and a Walking Tour of Lerwick, there are vibrant talks and social events lined up too, plus a host of free drop-ins and exhibitions, as well as the Makers' Market and Flock Book sale.
Slow down!
With over 300 events from morning 'til night, there should be plenty for all.
Slow down, soak up the atmosphere, mix up your itinerary with a variety of classes, tours and exhibitions, and leave time to travel around the islands and appreciate all that Shetland has to offer. As well as learning new skills, Shetland Wool Week is also about meeting up with old friends and making new ones along the way.
We hope you enjoy the programme when it comes.
Love Shetland Wool Week – Become a 2018 Member
Friday, March 30, 2018
 Annual Shetland Wool Week 2018 membership is now live!
This year we are introducing a few changes to our membership with the focus on benefits to you, as well as supporting the future of Shetland Wool Week.
Shetland Wool Week depends on its many supporters in everything it does. Your generosity is important to us and provides us with the life blood to continue delivering a varied and inspiring event, as well as helping to preserve Shetland's textile heritage and its rural farming community for future generations to enjoy.
Introducing the Merrie Dancers Toorie
Thursday, March 15, 2018

We are thrilled to announce this year's Shetland Wool Week patron as Shetland knitwear designer and handspinner, Elizabeth Johnston.
Read More
March update
Wednesday, March 7, 2018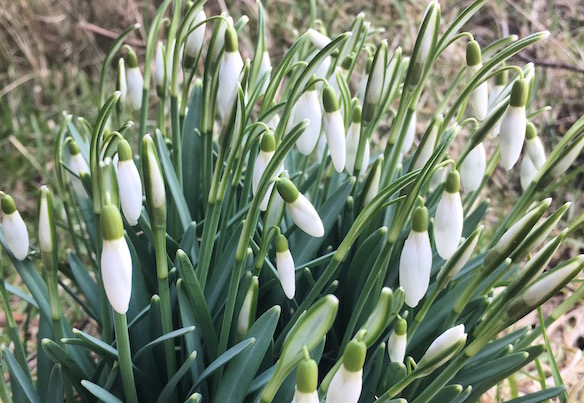 It's March and we are definitely still in the throes of winter here in Shetland. Despite enjoying a handful of brighter, warmer days which teased us with hints of spring, the 'Beast from the East' has caught up with us and the rest of the UK. Read More
Christmas festivities
Wednesday, December 20, 2017
We're now in the final week before Christmas and, as always, it's hectic with too many things to fit in – last minute work commitments, last minute shopping, pressures to get the house organized and the fridge well-stocked. Island life also throws into the mix the extra worry factor of bad weather and whether transport connections will run smoothly, or the supermarket and parcel deliveries will make it in time.
It is a crazy time of year, but there is no hiding from the fact that we love it! We enjoy the traditions, the food, the glitter and sparkle – and the chance to be 'off' and spend time doing all the things we love most, whether that's cosying up by the fire, knitting, visiting friends and family, or making the most of the wonderful Shetland scenery.
We caught up with some of our Shetland Wool Week tutors to find out what the festive period means for them. 
SWW 2017 round up
Monday, November 6, 2017
We can't believe it's a month since Shetland Wool Week 2017 ended. What an amazing, inspiring, creative and wonderful nine days it was! We're still buzzing.
Having had a break to recover from the adrenalin surge it's lovely to be able to look back at the photographs, swap stories, read your social media feeds and all your comments.
As always, we are staggered by how far people will travel for SWW, and this year was no exception. The visitors' map, where everyone is invited to pin where they travelled from was a great indicator, with marks on Australia, Canada, the East and West coasts of USA, Scandinavia, Europe, Israel and the UK.
SWW Annual Volume 3 (2017) launched
Saturday, September 16, 2017
At last, the wait is over and the SWW Annual Vol III (2017) is now available to pre-order.
This year it's bigger than ever with 12 exclusive patterns and six essays. As ever the photography is stunning and much of it was taken at Shetland's historic south end of Commercial Street in Lerwick.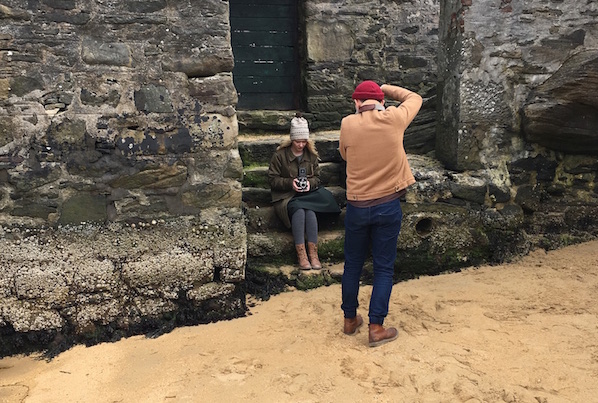 We're thrilled with how it has turned out and are in awe of the talents of all the contributors. Thanks also to Alex Mazurov for his incredible photography and Ruth Brownlee for the loan of her amazing SeaWinds house.
Summer agricultural shows
Thursday, August 24, 2017
Shetland Agricultural Shows
Summer in Shetland always means the fabulous agricultural shows. These offer so much to the community and visitors – and are also an opportunity to showcase livestock, knitwear, baking, horticulture, arts and crafts, stalls, kittens, ducks, dyed yellow sheep:  you name it, it's likely to be there!
Hazel Tindall visited all the big shows: in Voes, Cunningsburgh and Walls. Here are some of her highlights.
Swedish two-end knitting
Monday, July 17, 2017
Shetland Museum's Textile Curator Carol Christiansen tells us about knitting in the north of Sweden and the work of accomplished visiting SWW tutor Karin Kahnlund.
Last Saturday the Shetland Guild of Spinners, Weavers, Dyers and Knitters gathered at the Shetland Textile Museum for their monthly meeting.  We were treated to an interesting talk by Brita Hövenmark, STM's custodian, about knitting in the north of Sweden, including tvåändsstickning, or two-end knitting (sometimes called twined knitting).  Brita knows a lot about the knitting traditions from her homeland and is herself an accomplished designer and knitter of this technique.  She showed us gloves and mittens she had made, the fabric dense and warm.