Tickets still available to 2017 events
The Shetland Wool Week 2017 programme was launched yesterday and we had a record number of sales. Despite the initial technical glitch to the booking system, many people were able to book a range of events.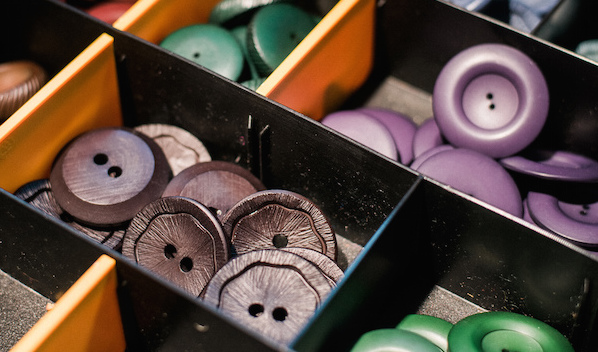 We are working with tutors to see if we can put on additional classes during Wool Week. We will confirm this in the next few weeks once we have allocated venues.
In the meantime, as of Wed 17 March, there are still over 1,000 bookable tickets left, including the following.
If you go to the search box at the top of the page with the name of your preferred class and choose 'Book Tickets' it will take you straight to the Little Box Office website.
'Shetland' Book Launch – A New Collection of Fair Isle by Marie Wallin
A Norwegian Challenge
A Shetland Photography Safari with Austin Taylor
Advanced Two-end Knitting in Colour with Karin Kahnlund
An Evening with the Ladies from Thingborg
Basic Brioche (one colour) with Nancy Marchant
Beginner's Drop Spindle Spinning with Deborah Gray
Beginning Double Knitting with Amy Detjen
Blending Colours of Shetland with Deborah Gray
Bressay Lighthouse Exhibition
British Fisherman's Knits with Julia Billings
Chunky Cable Masterclass with Di Gilpin
Crochet Class with Lizzie Simmons
Double Knitting – a Journey into the Reversible
Dressing Shetland Knitwear Accessories
Fae Ewe Tae You
Fair Isle and Lace Candle Holder with Linda Shearer
Fair Isle Charts for Beginners with Terri Malcolmson
Felt Your Own Bag
Felted Creatures
Felted Gloves (note this ends at 1600 and not 1400)
Felted Slippers
Felted Shetland Postcards
Felted Wool Vessels
Get Organised – Make a perpetual knitting workbook
In conversation with Di Gilpin and Marie Wallin
Introduction to Magic Loop Knitting
Knit a Picture
Knit Wire Earrings
Knit Your Own Bangle
Knit Your Own Wire Lampshade
Knitting from Lopi and Design of Classic Lopi Sweater
Knitting Texture
Knitting the Thumb Gusset
Make a Wooden Needle and Threading Hook
More is More
Nalbinding
Picture-perfect Knitting
Scandinavian Boundweave
Shetland Sheep, Food and Folk on the Croft
Spree for Cushla
Taat Chat at da Bod
The Dye Spell
The Importance of Plying
The Perfect Finish for Lace with Anne Eunson and Kathleen Anderson
The Perfect Picture (photography class)
The Warp Weighted Loom
Threads as Thick as Fishers Lines
Tuck into Your Own Brioche Cowl with Nancy Marchant
Unique Unst: Lace Knitting and Georgian Grandeur (email bookings@belmontunst.co.uk)
Up your game – improver's spinning
Wearable Felted Art
Weaving Stories at the Bressay Lighthouse
Wirds in Wirsit
Wool Labyrinths
Woolly Words Folded Book Origami
Tours:
North Mainland Tour
Central Shetland Tour
Tour to Unst
Tour to Yell
Visit an Organic Farm (Uradale Farm)