Tours
Shetland Wool Week is a fantastic time to visit the isles. The atmosphere is incredible as hundreds of wool afficinados from all around the world travel to Shetland to celebrate all aspects of wool and textiles.
If want to visit Shetland to explore the wool scene, but the timing of the annual Shetland Wool Week isn't suitable for you, you'll be pleased to know that there are many independent travel companies offering specific textile tours throughout the year, please see below for more details:
Fair Isle Knitting Holidays
A week to immerse yourself and live on Fair Isle.
A fully tailored holidays for only 2 persons at the time. From transport and accommodation to visits and workshop we take care of everything. A magical time to connect with the tiny island that gave its name to the world famous knitting technique.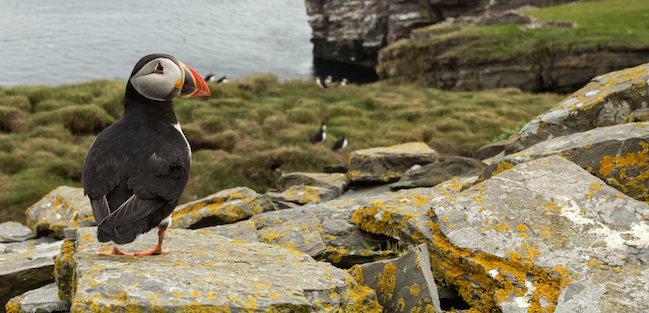 Shetland Wool Adventures
Discover Shetland and its unique textile heritage. Shetland Wool Adventures are designed to give an insight into Shetland's knitting traditions and local textile industry. The trips provide local knowledge and excellent learning opportunities from local expert tutors.
Global Yell Tours
Four day textile-based tours across Shetland, especially for the curious. GlobalYell's tours take in the scenery of the isles while exploring the history, geology, natural history and culture of this fascinating archipelago.