Tours
Shetland Wool Week is a fantastic time to visit the isles. The atmosphere is incredible as hundreds of wool afficinados from all around the world travel to Shetland to celebrate all aspects of wool and textiles.
If want to visit Shetland to explore the wool scene, but the timing of the annual Shetland Wool Week isn't suitable for you, you'll be pleased to know that there are many independent travel companies offering specific textile tours throughout the year, please see below for more details:
Arena Travel
The Spirit of Shetland Knitting Holiday with experts Hazel Tindall and Kathleen Anderson
31 May – 05 June 2018 or 14 – 19 June 2018, 5 nights on Half Board Basis, from £1,595 per person
CHOICE OF 2 DEPARTURES
Come join Arena Travel on their ever-popular knitting adventure to the Shetland Isles. Come with us to the islands steeped in knitting tradition where generations of crafters have passed on their Fair Isle knitwear and fine, delicate lace-work skills. We combine tuition from our local experts; Hazel and Kathleen, with the chance to experience the knitting and textile heritage of this stunning, but wild and rugged outpost of the British Isles. During your trip you will enjoy 4 workshops, learning traditional Shetland Fair Isle and lace knitting techniques with Hazel and Kathleen, and where better to learn about this trademark style than in the very place of their origin. We have carefully selected the cosy atmosphere of the Lerwick Hotel where you will enjoy hearty breakfasts and delicious 3-course dinners bursting with the freshest Shetland flavours. The hotel enjoys a fabulous location with stunning views over Breiwick Bay and the island of Bressay. This stunning setting offers the perfect place to relax and get creative in the company of like-minded crafters.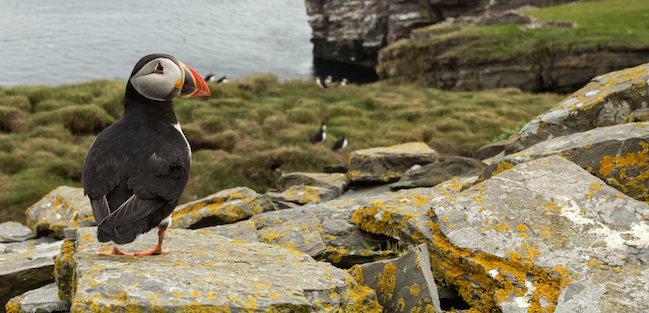 Shetland Wool Adventures
Discover Shetland and its unique textile heritage. Shetland Wool Adventures are designed to give an insight into Shetland's knitting traditions and local textile industry. The trips provide local knowledge and excellent learning opportunities from local expert tutors.
Global Yell Tours
Four day textile-based tours across Shetland, especially for the curious. GlobalYell's tours take in the scenery of the isles while exploring the history, geology, natural history and culture of this fascinating archipelago.