Taking a closer look at the Bosie Gloves
Steph Boardman, our Shetland Wool Week Annual technical editor, tells us why she loves her job and provides some useful knitting tips and colour inspiration on Alyssa Malcolmson's 'Bosie Glove' pattern.
IG: @chemistrydiva
stephboardman.co.uk

I'm going to share the sneaky knitting I've been up to. I've exercised my privilege as tech editor for the Shetland Wool Week annual and started knitting as soon as it was off to the printers. I was captivated by the gloves by Alyssa Malcolmson and couldn't wait to knit them.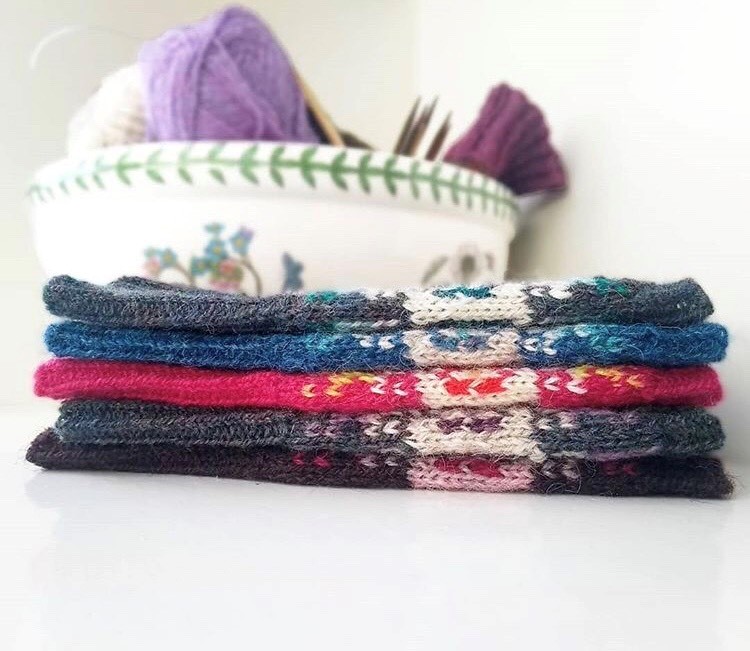 Every once in a while I find a Fair Isle mitt or glove pattern and have fun playing around with different colour combinations, sometimes the same colours in a different order, but this year I decided to knit them as gifts in as many different colourways as I could put together from the yarns I already had at home. I converted Alyssa's glove pattern to mitts (sorry Alyssa!) because that's what I thought would be best for the recipients.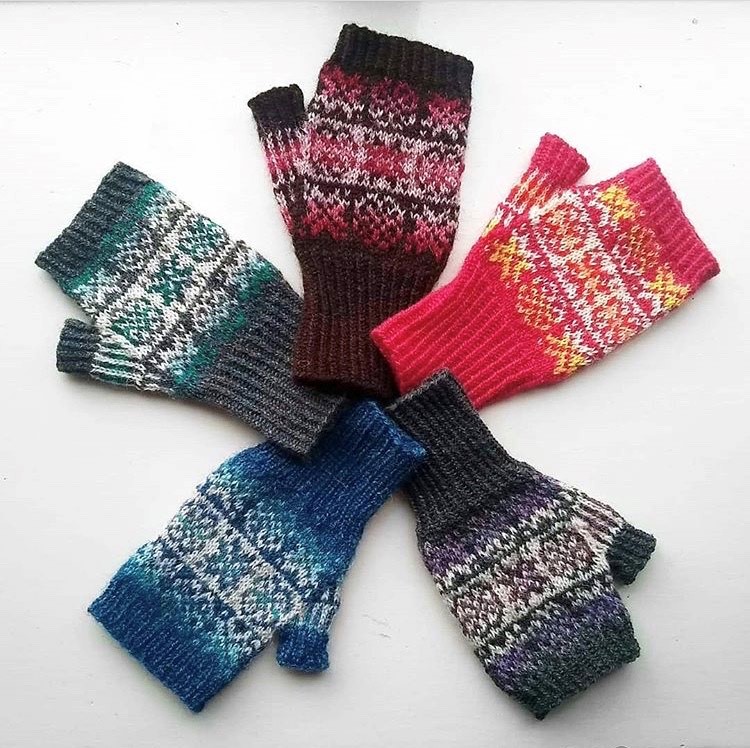 One of the things that I love most about tech editing is getting really close to a pattern and seeing the small details and thoughtfulness that make certain designers stand out. The skill is not always in some fancy technique or clever construction (but I love those aspects as well, and there are many designers out I admire for their innovations), but in the small details that you may never notice as you knit, details that are the difference between a good pattern and an excellent one.
Alyssa's gloves, with their pattern symmetry (and those who know me well know I always appreciate some symmetry) as well as the colour symmetry, the harmonious palm chart that keeps the colours flowing even without a dramatic pattern, and the subtle shading between colours as the pattern on the back of the hand emerges from the background, falls into the "small details" design category. And as you can see, I couldn't get enough of her pattern.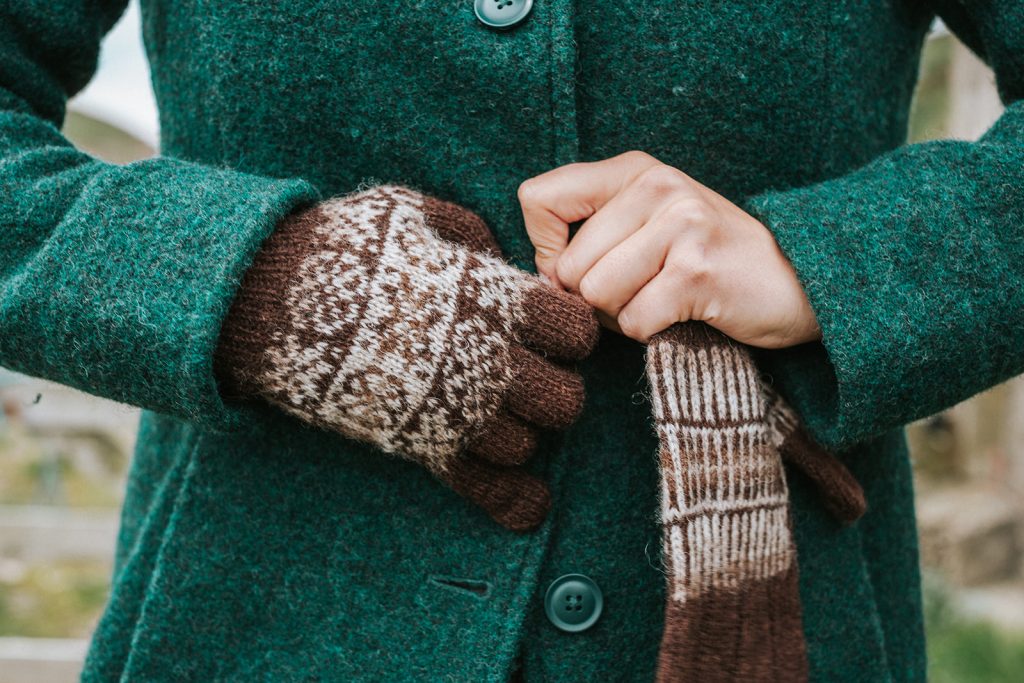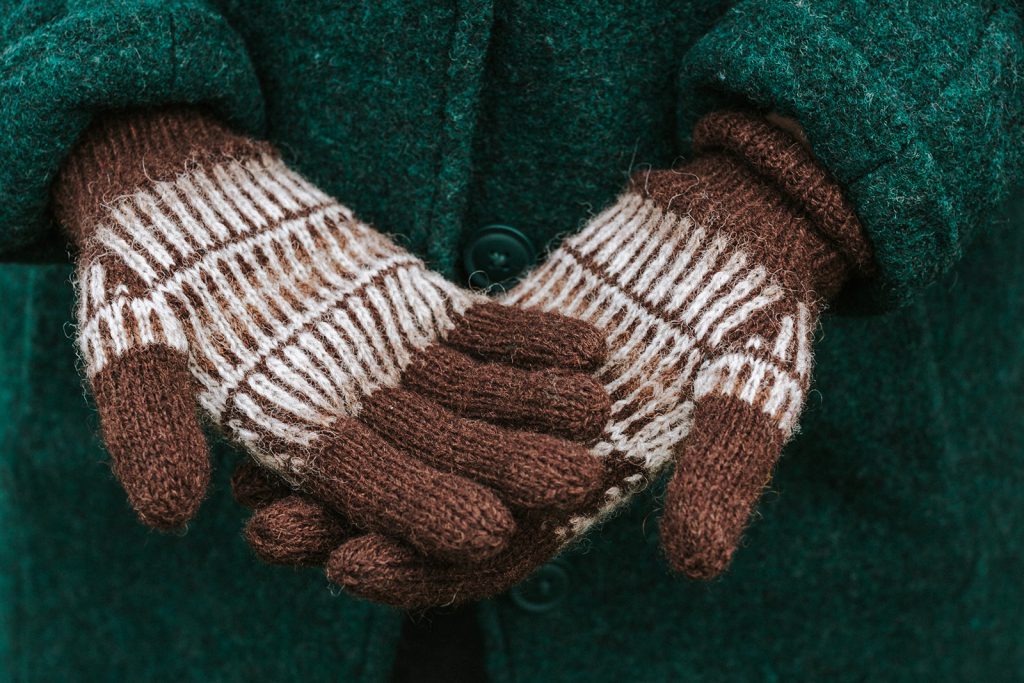 Knitting tips

The gloves are one size, but you can easily adapt them to fit a range of sizes.
To enlarge or reduce the overall size, I would first simply change needles size. I knitted the blue version on the size given in the pattern, but knitted all the others on needles a size larger.
Alyssa suggested to me that she often knits the cuff in twisted 1×1 rib to make the cuff draw in, and I've done that on some of these versions. If you have tiny wrists compared to you palm this would be another option for modifying the mitts.
I have quite long palms, so I added a couple of plain rows between the cuff and the chart for the ones I knitted for myself. You can also continue the thumb chart as set if you need a deeper gusset. I increased 4 more sts, and set the thumb sts aside on row 21 of the chart.
Colour scheme ideas
I have listed the colours I chose below. I have mostly used Jamieson's of Shetland, with some vintage Shetland as well. I have tried to find the closest Jamieson's equivalent for the vintage yarns.
The Shetland Wool Week Annual 2020 is available to buy for £21 here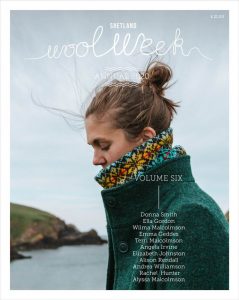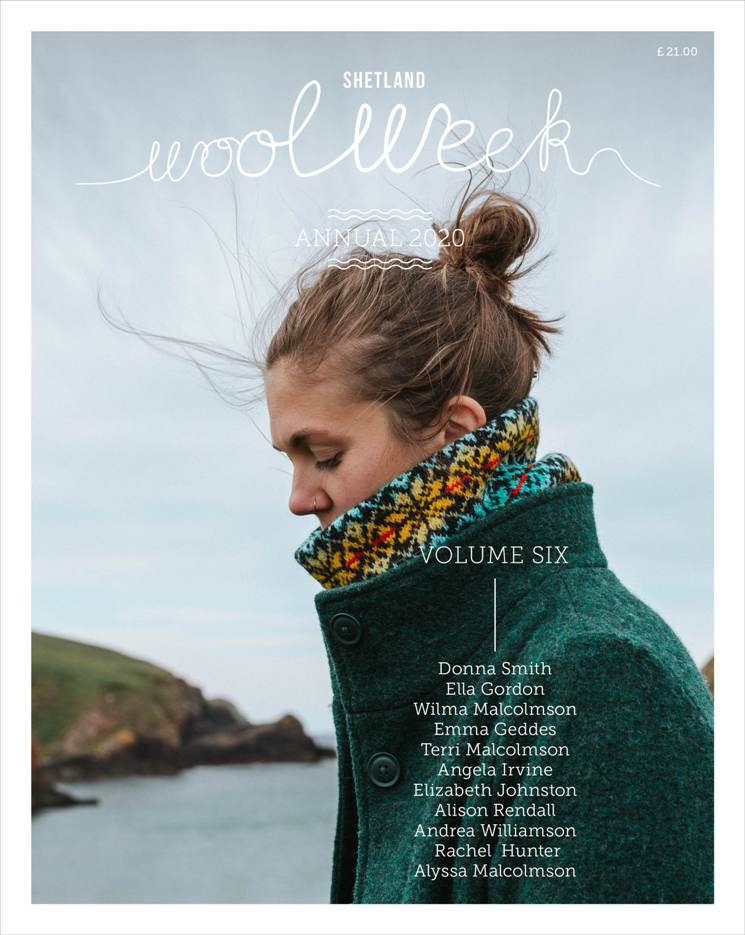 Look out for Steph's next blog post which will feature some handy hints and tips on Rachel Hunter's 'Strom Cardigan'.