Shetland Wool Week Annual 2020
We are thrilled to announce that the Shetland Wool Week Annual 2020, Volume Six is available to order now.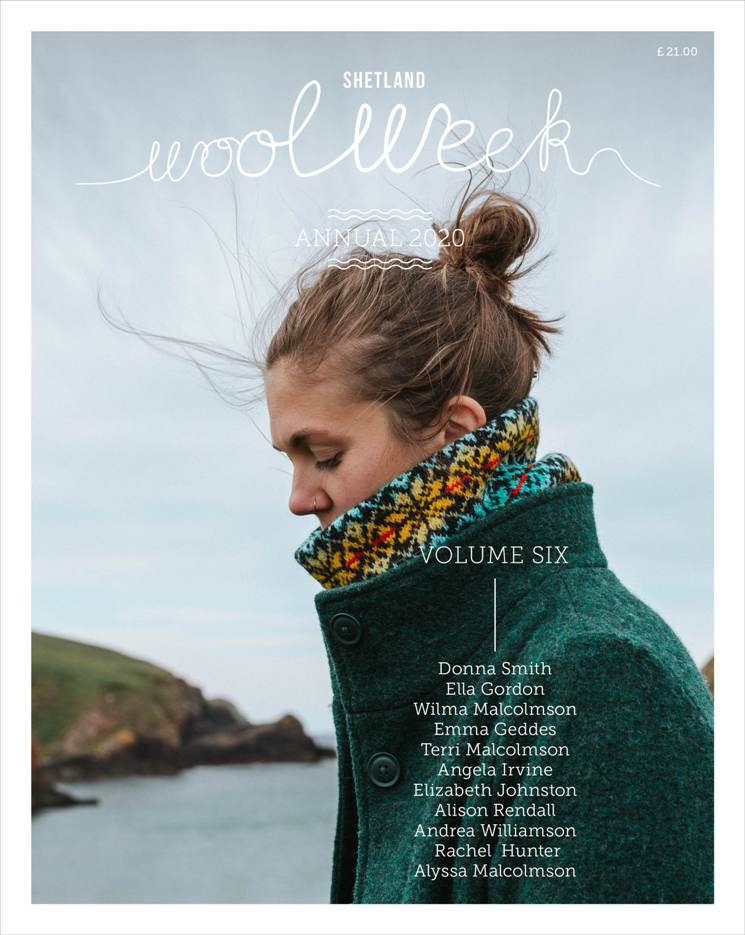 The patterns and essays featured all draw inspiration from Shetland wool, our wonderful islands, crofting and textiles heritage. With stunning photography that captures the essence of the islands, there are 13 patterns from 11 designers which include Fair Isle, lace and weaving.
Patterns:
Features:
'More than a Hat', celebrating Wilma Malcolmson and the Katie's Kep which has been knitted around the world.
Introducing Hilary Burgess, a Shetland vet and farmer, who reflects on the (often humorous) characteristics of Shetland Sheep.
Curator at Shetland Museum, Carol Christiansen is a treasure trove of little-known information on Shetland textiles. She has written a piece on Shetland-made infant lace veils which were popular during Victorian times.
Shetland knitting dialect, anyone visiting SWW for the first time might be struck with unfamiliar knitting words they hear in the workshops. Here's an essential guide by Viveka Velupillai which is combined with stunning, original artwork by local artist, Gilly B.
Shetland Tweed, Andy Ross describes the long-lasting appeal of this beautiful fabric.
Annual Errata:
2020 Annual Errata available here.
2019 Annual Errata available here.
Previous editions of the Shetland Wool Week Annual are available from the Shetland Museum Shop and various textiles outlets in Shetland. Alternatively you can order a copy from our online shop where we are also selling a selection of products to mark Shetland Wool Week 2020.