Winter – wool, patterns and inspiration
Welcome to our November blog which seems to have come around all too soon.
As has been the case of seemingly every other month this year, life continues to remain predictably unpredictable around the world, with many of us back in lockdown or adjusting to the ever-changing rules and regulations during this challenging time. While the freedom of spontaneity currently eludes us, it seems like the most meaningful way forward is to embrace a spirit of acceptance and the hope that 'this too shall pass'.
In Shetland the short days and long nights have started to set in and at times it is tempting to retreat and close the doors, but now, more than ever, it seems essential to continue to reach out, stay connected, and keep moving. We've been reading various articles on the 'Art of Wintering' which address the 'fallow periods of life' when it's important for us to indulge in a bit of repair time. So we're stockpiling the freezer, building up the wool reserves, noting down books to be read, researching festive recipes, and trying to continue the daily routine of getting outside and absorbing as much natural light as possible. This can be a challenge when there's a force 9 'blowing a hoolie', but it's exhilarating and life-affirming – and there is always the calm after the storm to look forward to.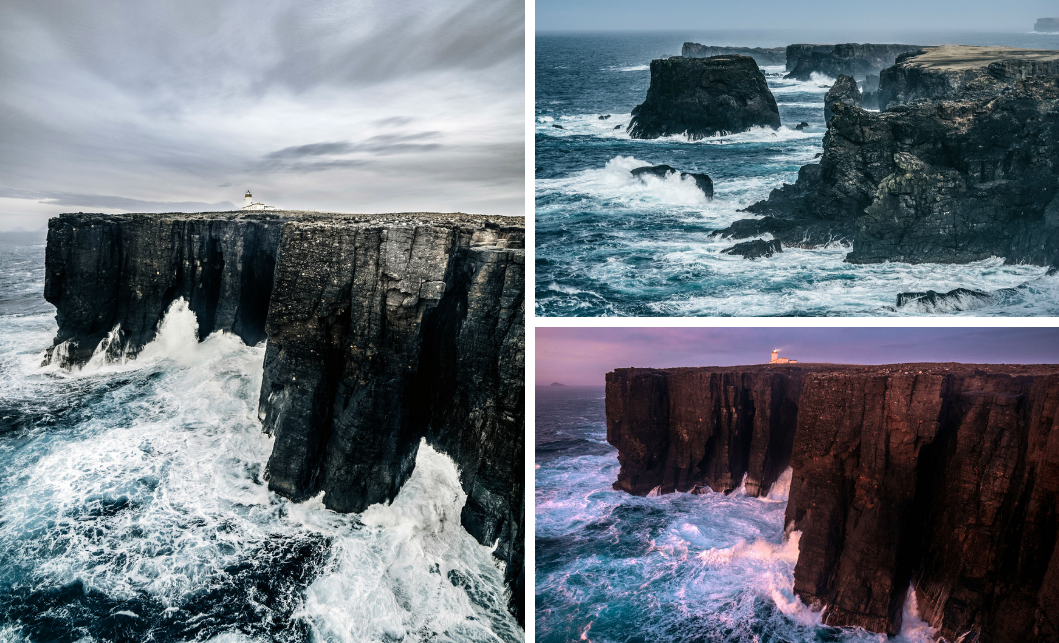 Photos by Alex Mazurov

Shetland Wool Week online
2020 has in many ways forced us to approach things differently, to rapidly adapt and learn new skills.
We were delighted to bring you a Shetland Wool Week of sorts this year virtually. It put many of us beyond our comfort zones and it was difficult to know whether we would be able to meaningfully capture the excitement, personality and breadth of SWW. But what was achieved was in many ways a true reflection of the ethos of the festival, with so many people generously stepping forward to offer their time, share skills and talk with passion about Shetland and give a taste of what happens during a typical Wool Week.
It was a busy nine days for us to deliver it all digitally but it was an honour to share such rich content. Thanks for joining us, and here are just some of the comments we received:
Thank you so much for the programme you put forward. It was great. High quality and you managed a real Wool Week flavour to it.
So very inspiring! I learned many new things from this video, thank you so much.
This was lovely. Really enjoyed learning the history and seeing the creativity involved. It is inspirational to even those of us who live far away today.
What a gift you all bring. I was at Wool Week last year and had such a great experience. I've knit the Katie's Kep with all the beautiful yarns that I brought home from your beautiful islands.
I've always wanted to go to the Shetland Wool Week and this fabulous video has confirmed my feelings that Shetland is truly a knitter's paradise.
For someone way on the other side of the world who hasn't been more than 30 miles from home since March, your efforts to bring Wool Week to us is such a gift and appreciated more that you can imagine. Thank you so very much.
Watch here
If you were unable to join us much of the content is still available to view via our Shetland Amenity Trust YouTube channel and also on our Instagram IGTV.
So whether you're looking for tips on how to create the perfect thumb; hints on how to simplify grafting, observations on Fair Isle knitting; or thoughts on what makes the native Shetland sheep wool so very special; there is something for everyone, with lots of Shetland scenery, chat and good humour thrown in too.
Shetland Wool Week Annual 2020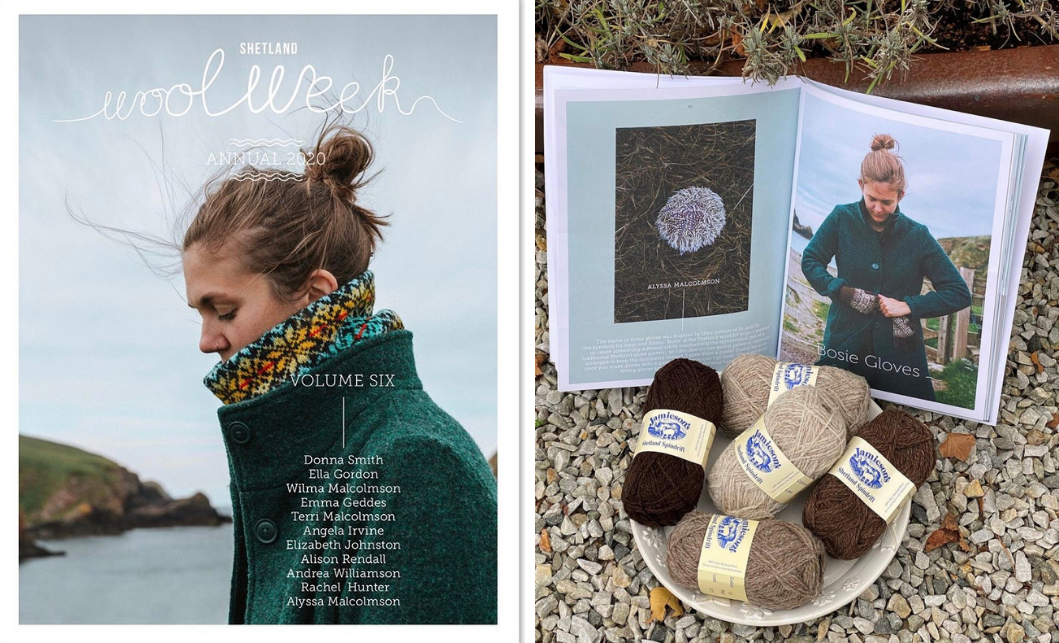 Image on the right by @ullstugan
Straight on the back of Shetland Wool Week we were busy fulfilling orders of the SWW Annual 2020.
Thank you to all of you who have bought it so far, and for those patiently waiting for their copy. We are on top of all our orders, so if you would like to buy one (more!) for yourself or as a festive gift, now is the time! The Annual is £21 and can be bought here. Filled with original knitwear (and weaving) designs and features, it's packed with inspiration and is a beautiful collector's item too.
It has been so gratifying to see it in your hands and already projects are beginning to come off the wires which we are sharing via our social media. Check out our blog too for more images of works in progress and finished projects. Remember to share your knitting projects with us too using #shetlandwoolweekannual2020 and the name of the design.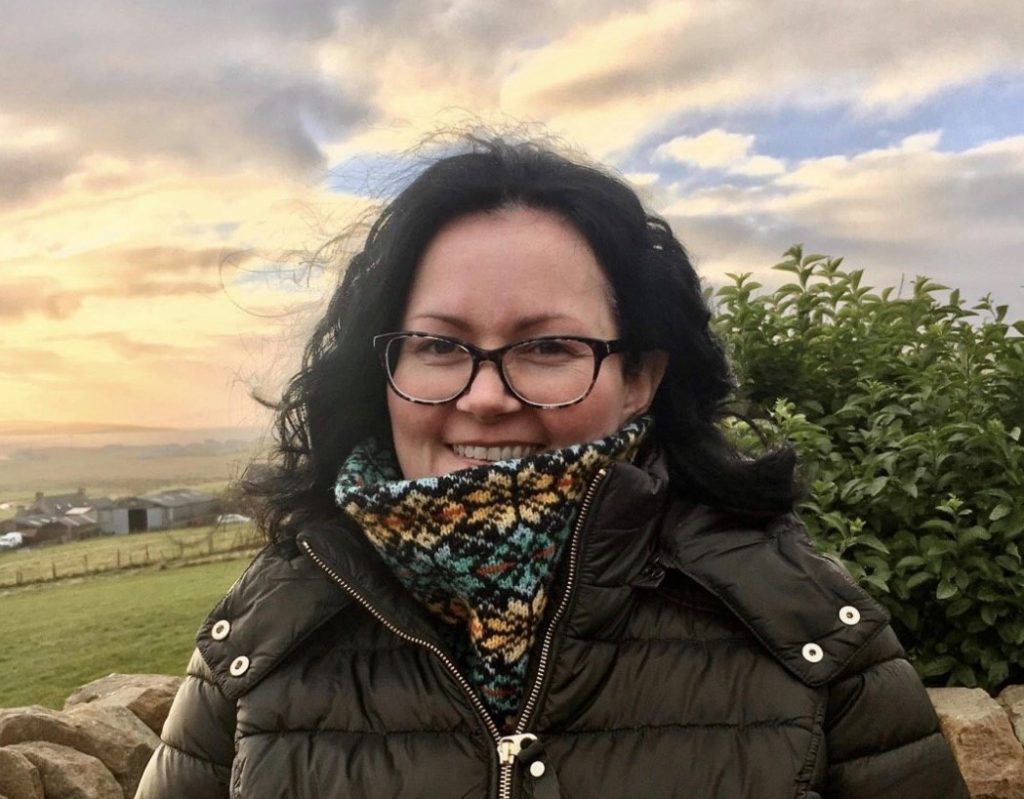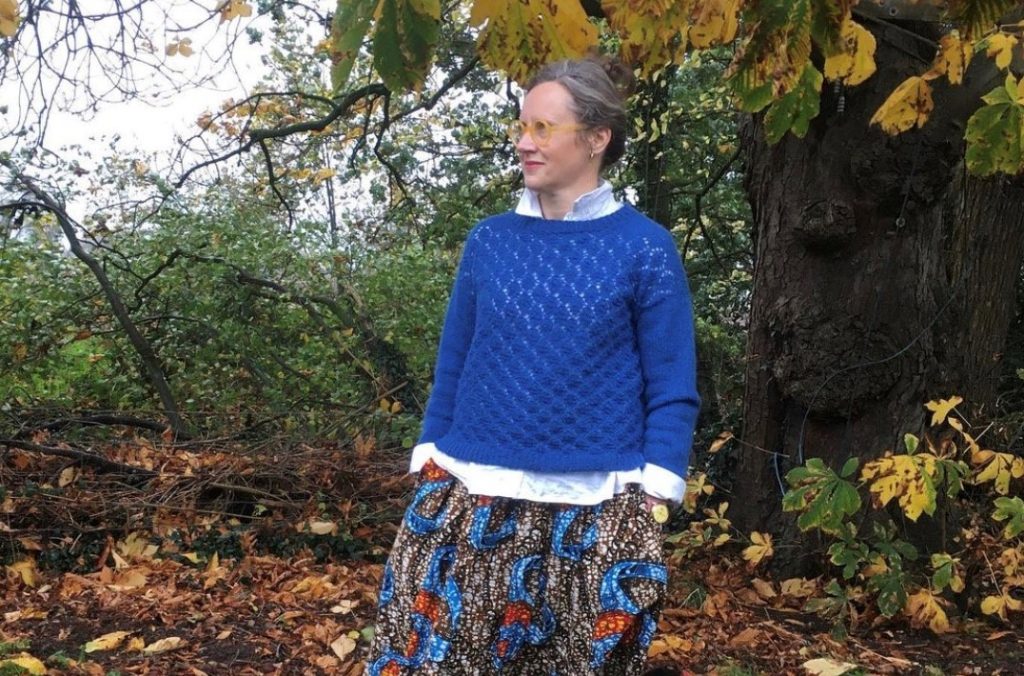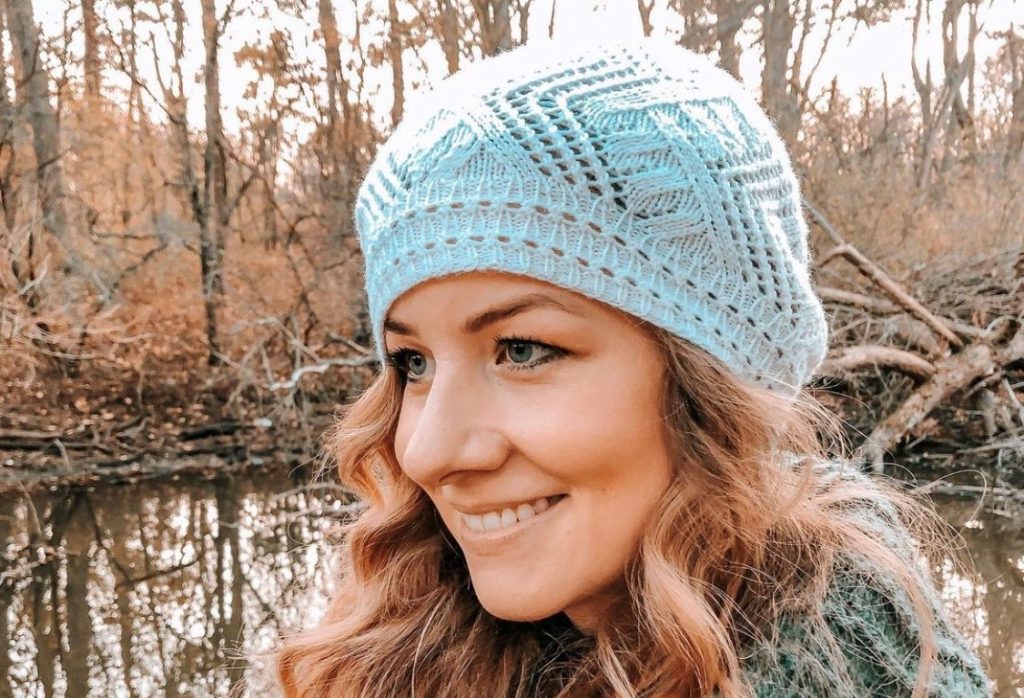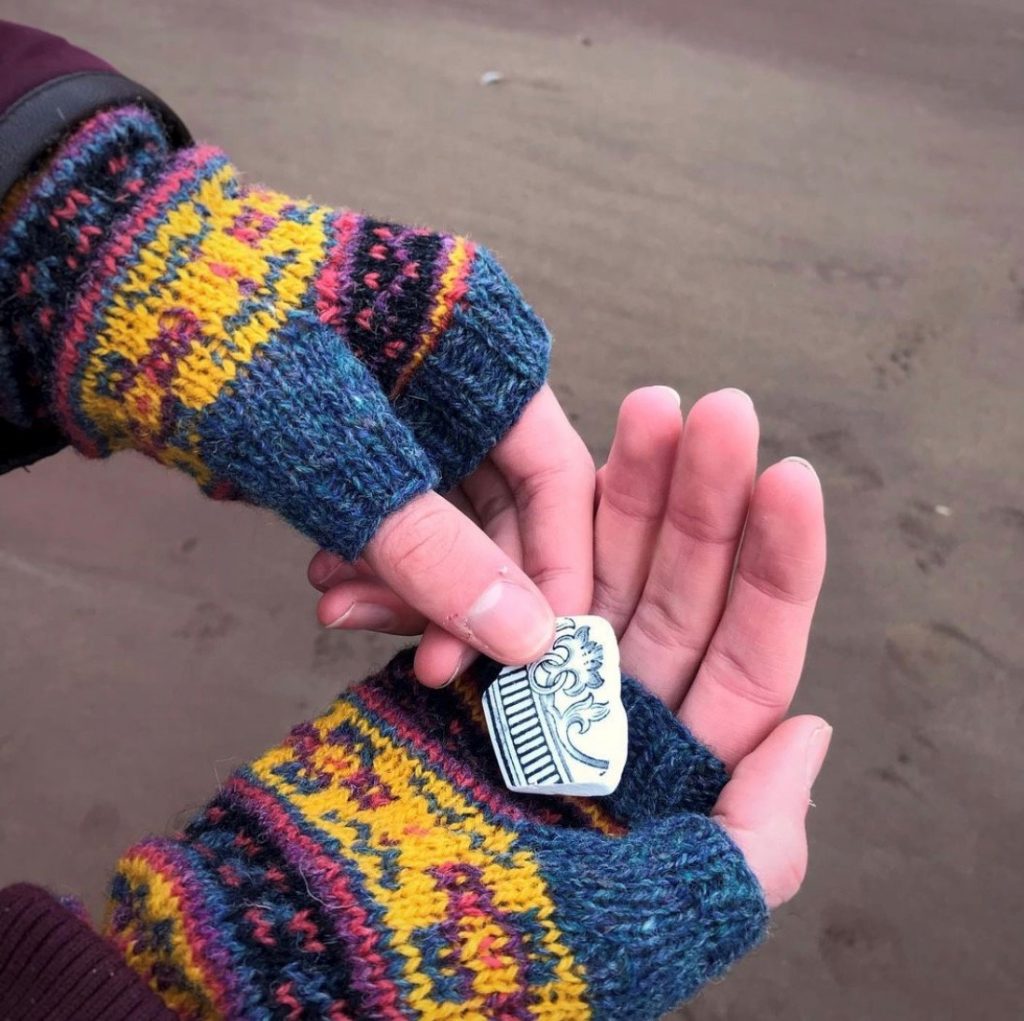 Images from top: Jolene Clark in her Radiant Star Cowl by Ella Gordon; a blue Peerie Leaves Jumper (Ella Gordon Designs) knit by Sarah Moran of @didyoumakeityourself; @vonpoppie rocking her Da Skaw Beret by Angela Irvine; and Marta of @mrsdaftspaniel in her colourful Mirknen Dags designed by Elizabeth Johnston.
Be inspired by the Shetland Wool Week Annual knitwear designers
Watch: Many of the designers also recorded us a short video introducing themselves, explaining the inspiration behind their piece and also a few tips along the way. You can watch them on our SWW Instagram IGTV and Shetland Amenity Trust YouTube channel.  Hear from Donna Smith; Rachel Hunter; Terri Malcolmson; Emma Geddes; Alison Rendall, Elizabeth Johnston; Ella Gordon
Our Shetland Wool Week Annual technical editor Steph Boardman has also written a really helpful post on Alyssa Malcolmson's 'Bosie Gloves', which are featured in the Annual. Steph casts her analytical eyes over the design, and takes a closer look at some of the smaller details as well as offering alternative colours inspiration.
Acts of Kindness – A  Peerie Hansel fae Hame (A little gift from home)
Throughout this year, we have seen many acts of kindness, from people helping their neighbours, collecting shopping and prescriptions, or simply by reaching out and keeping in touch.
As an island community one group of people in our thoughts during lockdown has been our young people who have travelled off island to study at university. For many this has been their first time away from home. When our colleagues at the Shetland Museum learnt that around 400 Shetland students on the mainland were unable to travel home, they decided to set up a community project to express its support by sending a peerie 'hansel' (gift) from home.
The idea for the appeal was inspired by a Fair Isle jumper on display in the Shetland Museum galleries. The much loved and well-worn jumper was a comforting reminder of home for its owner, a WW2 soldier, whilst he was away from Shetland.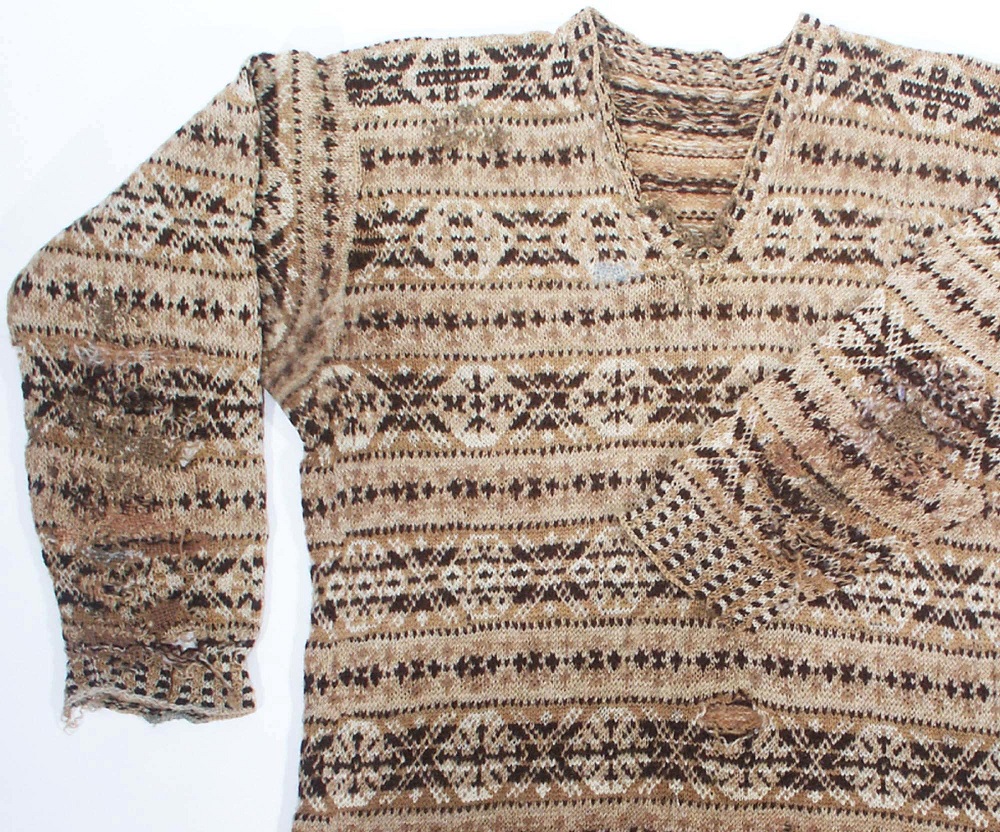 A local appeal was set up asking for donations of knitted hats, scarves, gloves, socks or a headband which would be passed on to students nominated by families or friends. The result was an impressive array of hand knitted items made with love. There are some beauties there and we are a teensy bit envious of the recipient. They are now all packed up with a few extra Shetland treats ready to make their journey south. A huge thank you to everyone involved and for restoring our faith in the kindness of others.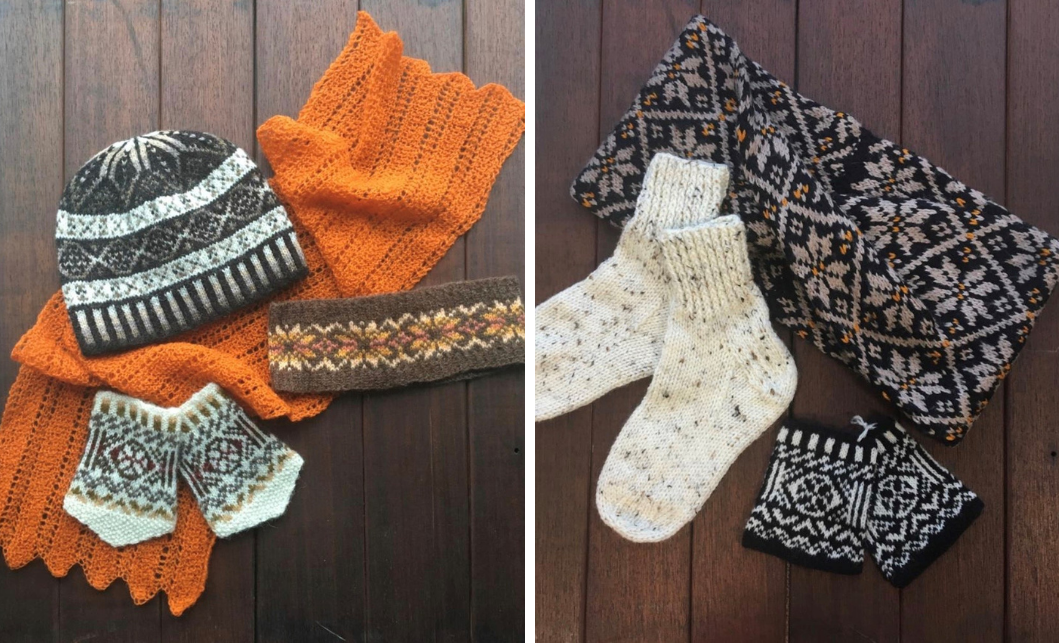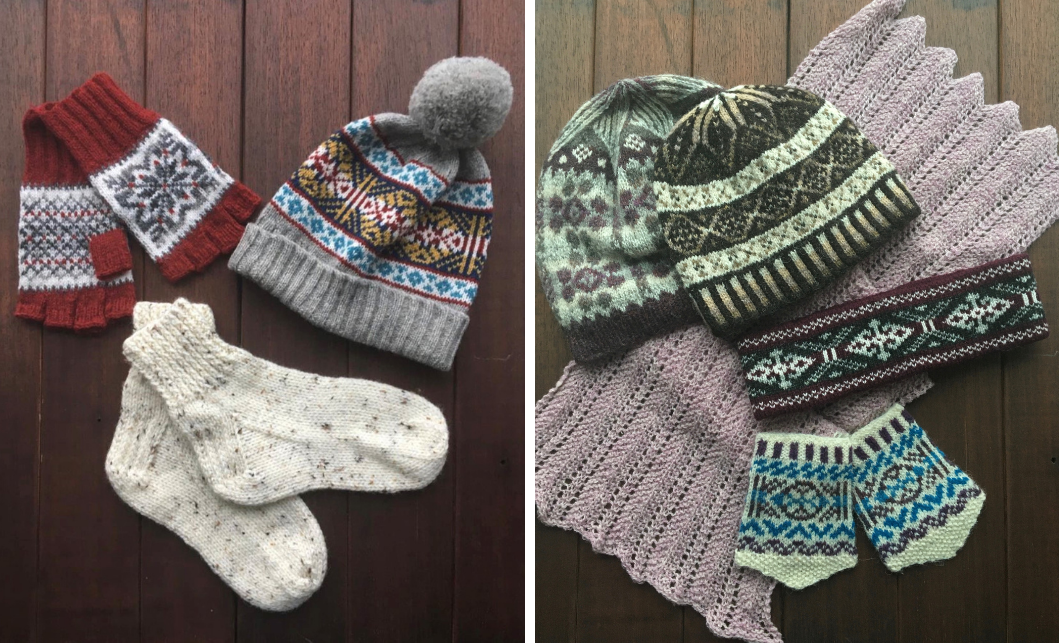 NEW PATTERN: Katie's Cowl
We have also launched another woolly project of our own. Wilma Malcolmson has created a final pattern as part of her 'Katie's' series.  It has been unusual for our SWW patron not to have attended a physical event, but Wilma has been working away behind the scenes on this new pattern, amongst many other projects, just in time for the colder season. We've already shared her wonderful Katie's Kep and Fingerless Gloves; and now we bring you her Katie's Cowl just in time for winter. The pattern features three different colourways from Jamieson's of Shetland; Jamieson and Smith; and Uradale Yarns.
It's a lovely size that's very versatile and adds a stylish extra layer during the chillier months.
The pattern is available to buy for £5 as a digital copy from our online shop, so no postal charges or long wait this time! All proceeds will go back into the event.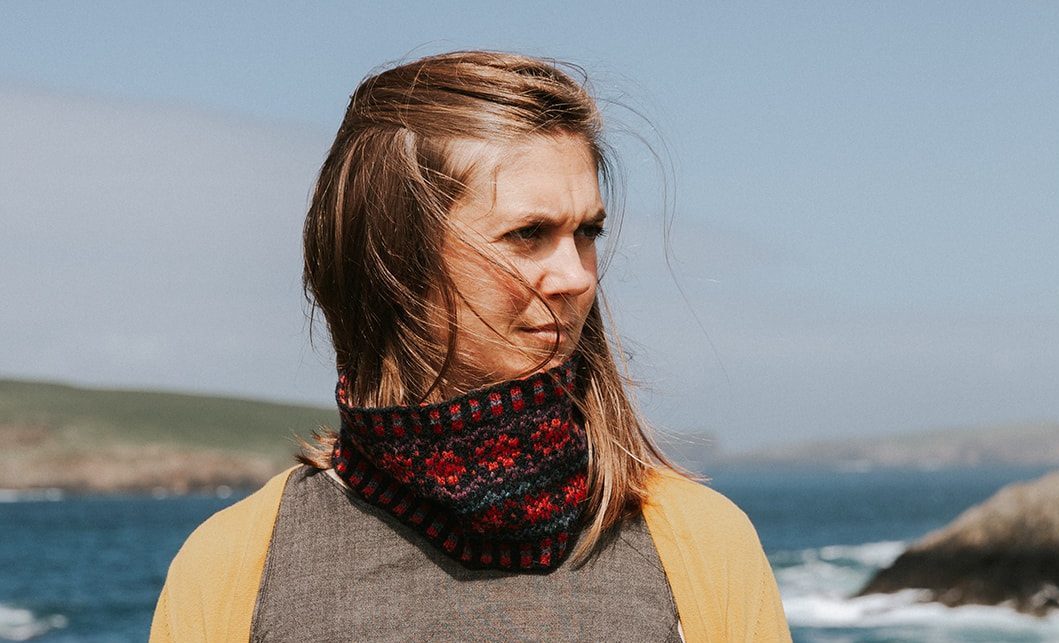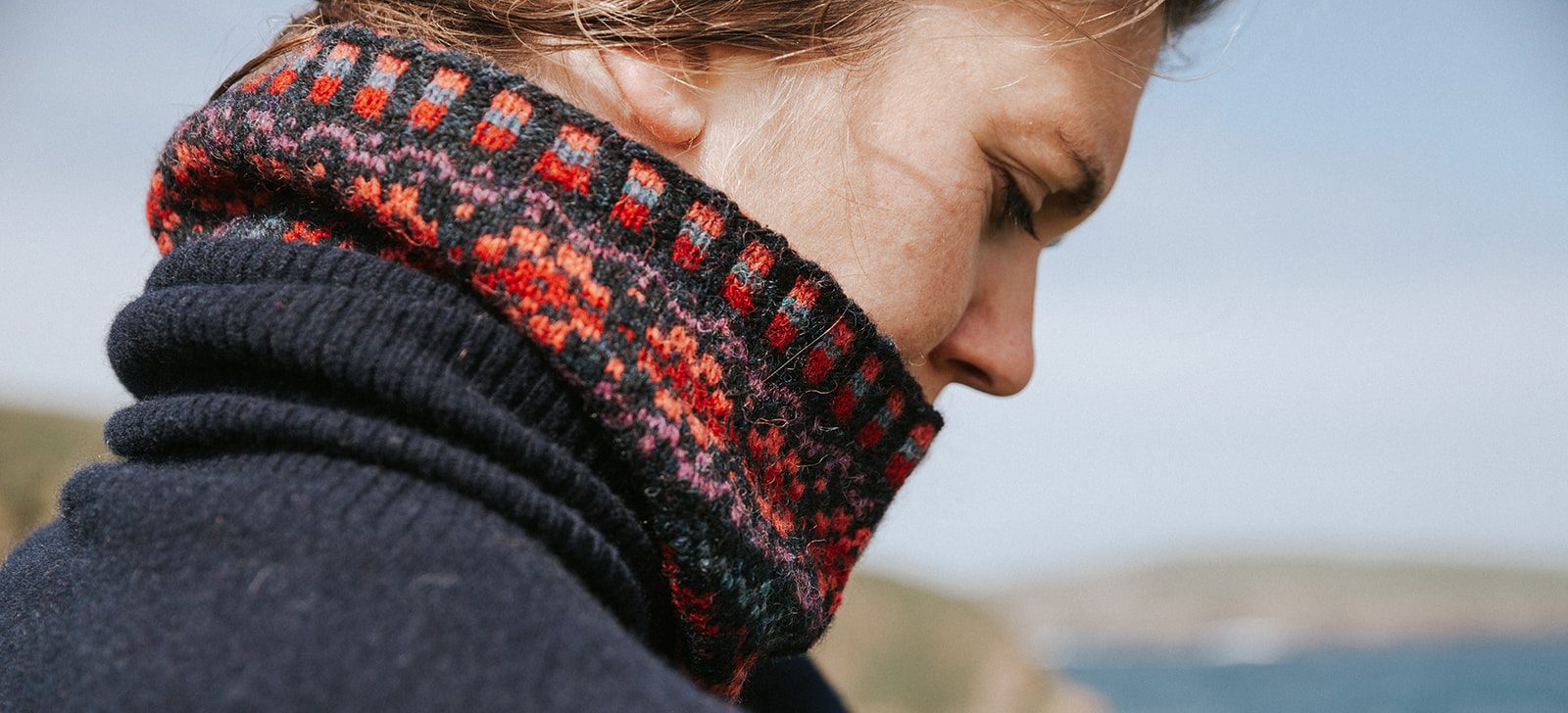 Shetland Place Names
A vast quantity of local Shetland names are preserved in a strong oral tradition. In 2001, Shetland Amenity Trust recognised the importance of recording these before they were lost forever. Eileen Brooke Freeman has been posting weekly place names posts throughout the year which provide vital clues about the environment, history, geography, and the people who lived in Shetland in the past and how they used the land.
Painstakingly researched with plenty of images, it's a fascinating series.
One of particular interest is on sheep-related place names. Here Eileen talks about the dialect words associated with sheep and wool and particularly the place-names that reflect where sheep grazed, rested or were caaed (rounded up). Lambs and sheep appear frequently too – think of 'Sheep Craig or Sheep's Rock' on Fair Isle, which rises to 132 metres and adjoins Fair Isle by a steep but impassable rocky ridge.
Check out the blog post and view some stunning black and white photography from the Shetland photographic archive too.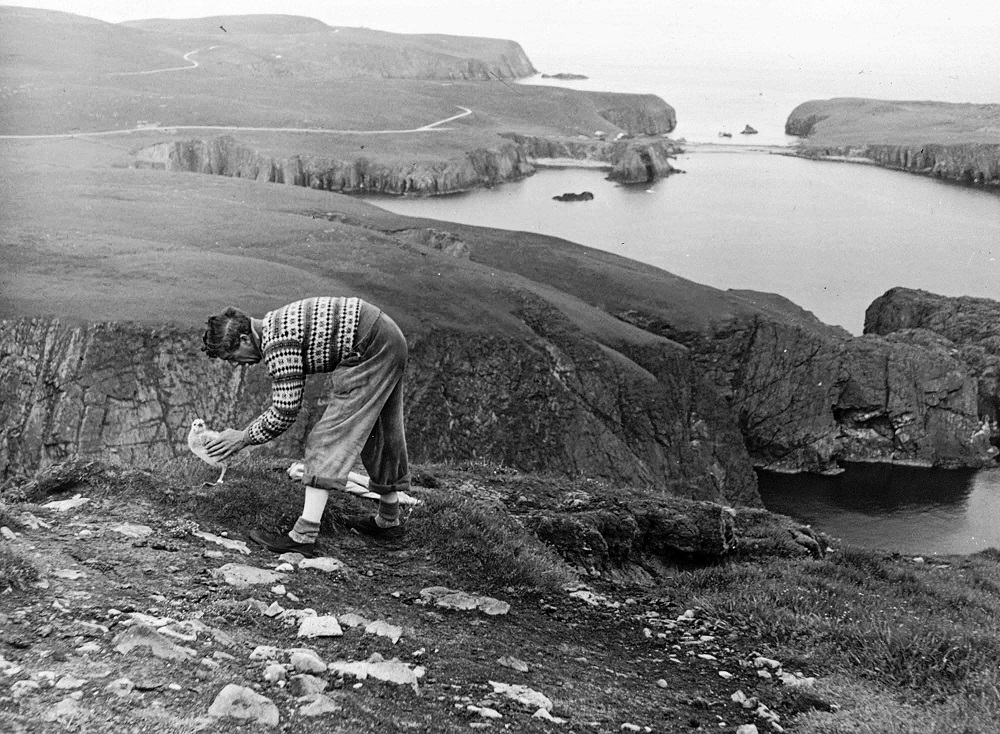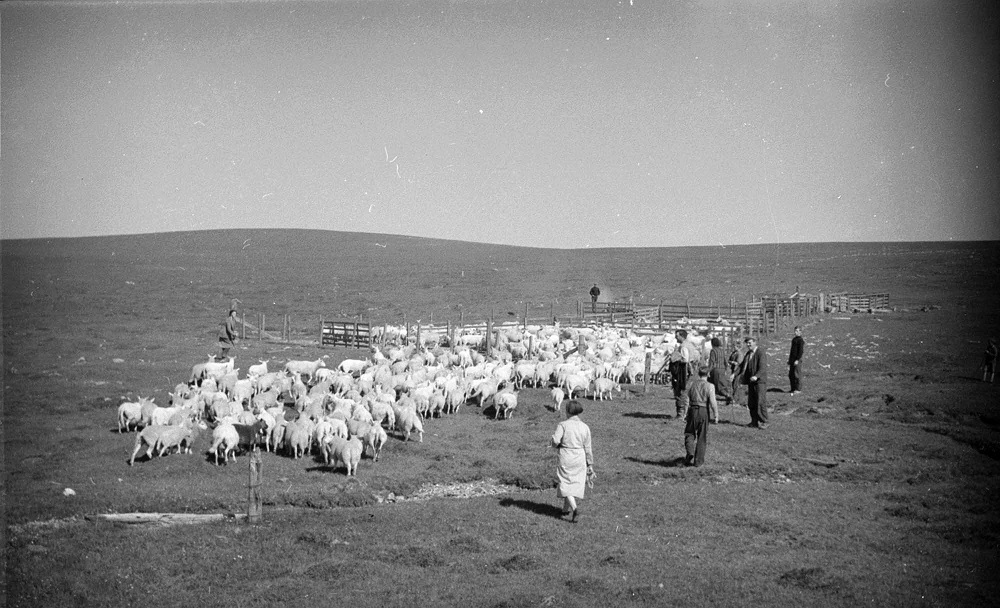 #Wovember
Something else we have been following with interest is the #wovember photo campaign on Instagram, led by @unravelfestival. It's been fascinating to see so many references to Shetland Wool Week and Shetland Wool, too. Check out @janettebudge; @shetlandhandspun; @emilycpoleson who have been keeping up with their daily posts or follow #wovember for more insights into the multifaceted world of wool.
The contributions are often personal and thought provoking and evoke great emotion, especially when reading of the 'comforting balm' and 'joy' that knitting and wool brings to so many.
What a wonderful community to be part of.