SWW Membership 2019 now live!
We are delighted to announce that membership for Shetland Wool Week 2019 is now live!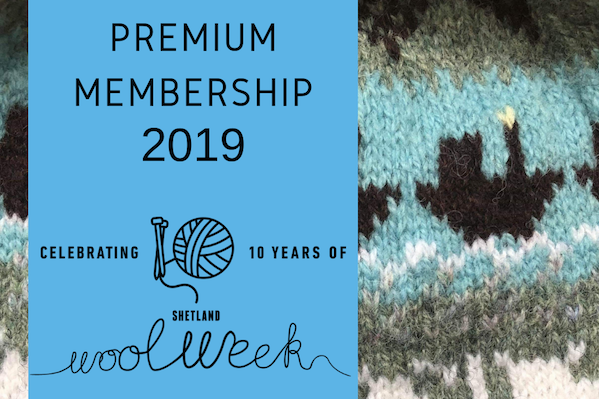 Shetland Wool Week depends on its many supporters in everything it does. Your generosity is important to us and provides us with the life blood to continue delivering a varied and inspiring event, as well as helping to preserve Shetland's textile heritage and its rural crofting community for future generations to enjoy.
Following on from last year's success, we would like to continue to offer two types of membership, with the focus on benefits to you as well as helping to support the future of Shetland Wool Week.
Ecoffee Cup
Choose to reuse with our bespoke Ecoffee Cup featuring a design inspired by SWW Patron, Oliver Henry's Roadside Beanie. Perfect to take to your SWW classes or on any of your travels, this 8oz/250ml compact sized cup is made with natural fibre, corn starch and resin. It's BPA, BPS and is phthalate free. The lid and sleeve are made with matte, food grade silicon which is latex free and designed especially for hot liquid. It has a re-sealable 'no drip' lid. Think SWW classes, tours around the islands, the Hub …
'Rocksalt and Driftwood' Mella Handmade Candle
Peerie (little) soy wax candle which is made on the island of Unst, Shetland. Presented in a cute, reusable aluminium travel tin with lid, this 100g candle will burn for around 20 hours. The fresh and clean scent 'Rocksalt and Driftwood' has been created exclusively for Shetland Wool Week members.
Shetland Wool Week members' medium sized drawstring project bag featuring a design inspired by the Roadside Beanie.
Advance notice of the SWW programme by email a week before tickets go on sale
Supporter of Shetland Wool Week
The cup, candle and project bag are exclusive to Shetland Wool Week members and cannot be bought elsewhere.
**Please note, all gift items will not be available until Shetland Wool Week starts on 28 September. There is the option to either collect them in person from The Shetland Wool Week Hub, or, if you are not attending the event, pay for post & package and your items will be shipped at the end of September. If your online order contains other SWW merchandise which requires shipping your entire order will not be processed until the Premium Membership gift items are available.
 **If you urgently require your other items, please place a separate order**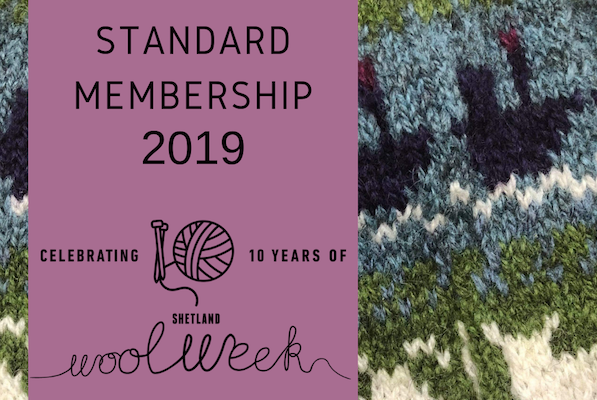 Advance notice of the SWW programme by email a week before tickets go on sale
Supporter of Shetland Wool Week
 FAQs
We've put together some answers to a few anticipated questions. Please take a moment to read the following information through:
Is this a rolling membership subscription?
No, this is an annual membership, so if you were previously a Shetland Wool Week member, you will need to sign up again for 2019.
Will there be SWW merchandise this year? Yes, we are planning a range of SWW merchandise, which will be available from the start of Shetland Wool Week. The items will be completely different from those offered as part of the SWW Premium Membership.
Do I need to be a member of SWW to attend the festival?
No, you do not need to be a member. Anyone can attend and buy tickets to Shetland Wool Week events.
Tickets will go on sale to everyone at the same time regardless of whether you are a member or not. However, members will receive advance notice of the programme by email which will give them the opportunity to schedule which classes they would like to attend in advance. Tickets do tend to sell very quickly so it is definitely an advantage to prepare a wish-list of classes before the box office goes live.
When will tickets go on sale?
The Shetland Wool Week Box office will go live on Saturday 18 May in the morning.
Further details will be released in April.
When will the SWW Annual be launched?
This will be published in time for Shetland Wool Week with pre-orders from early September. Please note it is not part of the SWW membership.
We hope you enjoy the goodies and thank you for supporting Shetland Wool Week.
Best wishes from the Shetland Wool Week team.