Are you ready for the Shetland Wool Week Annual 2020, Volume Six?
It's been a crazy few months, but at last the long the wait is over and we are thrilled to announce that we are now taking pre-orders for the Shetland Wool Week Annual 2020, Volume Six.
Thank you for encouraging us to go ahead with this publication during what has been a challenging time.
Shetland Wool Week Annual 2020, Volume 6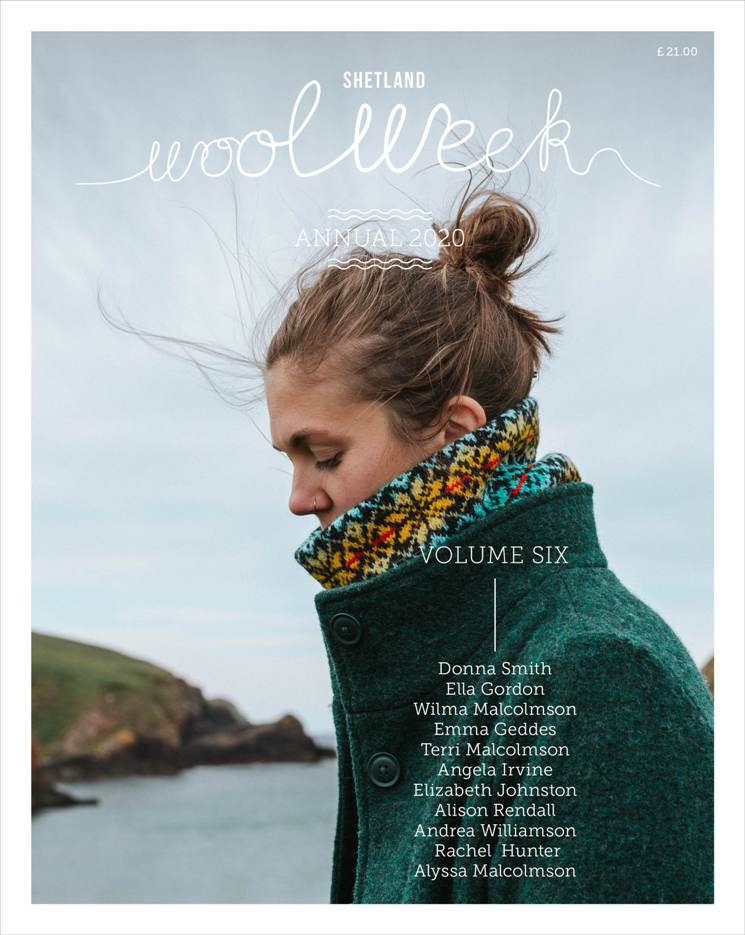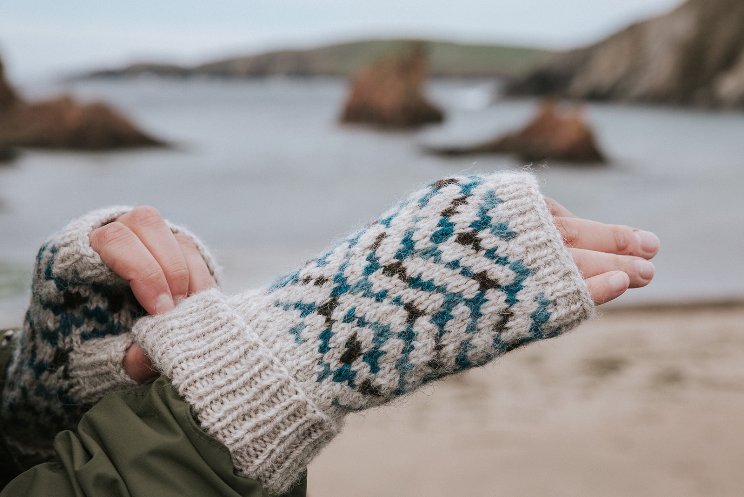 The patterns and essays featured all draw inspiration from Shetland wool, our wonderful islands, crofting and textiles heritage. With stunning photography that captures the essence of the islands, there are 13 patterns from 11 designers which include Fair Isle, lace and weaving.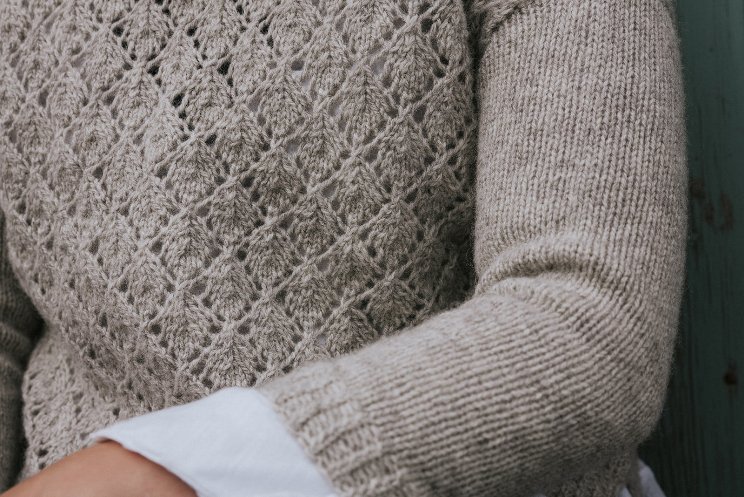 So, what have we in store for you?
Patterns:
• Ella Gordon, Radiant Star Cowl
• Donna Smith, Peerie Leaves Jumper
• Elizabeth Johnston, Mirknen Dags and Legwarmers
• Emma Geddes, Beach Glass Tassel Woven Scarf
• Terri Malcolmson, Rig o'Flooers Cushion
• Wilma Malcolmson, Katie's Kep + a new colourway
• Alison Rendall, Stoorbra Socks
• Andrea Williamson, Kirk Ness Toorie and Mitts
• Angela Irvine, Da Skaw Beret
• Rachel Hunter, Strom Cardigan
• Alyssa Malcolmson, Bosie Gloves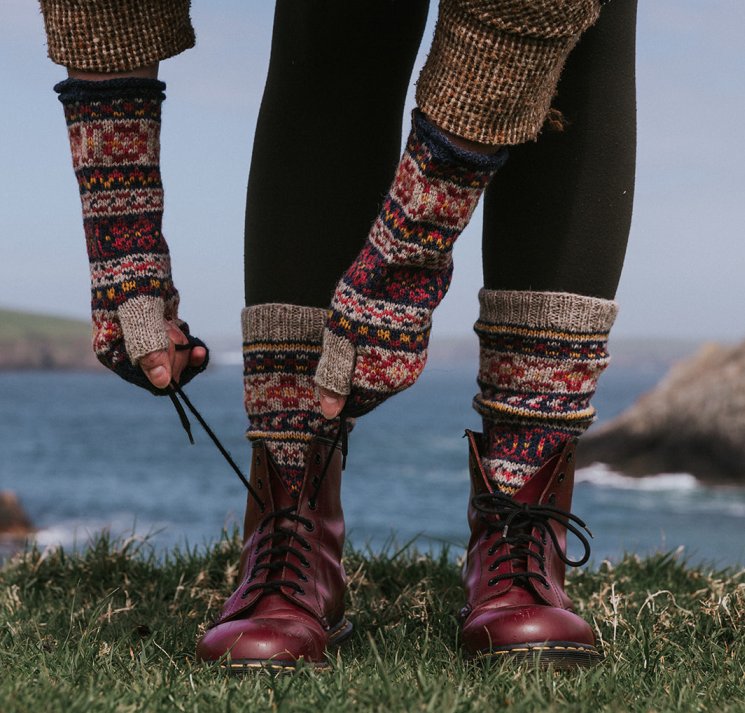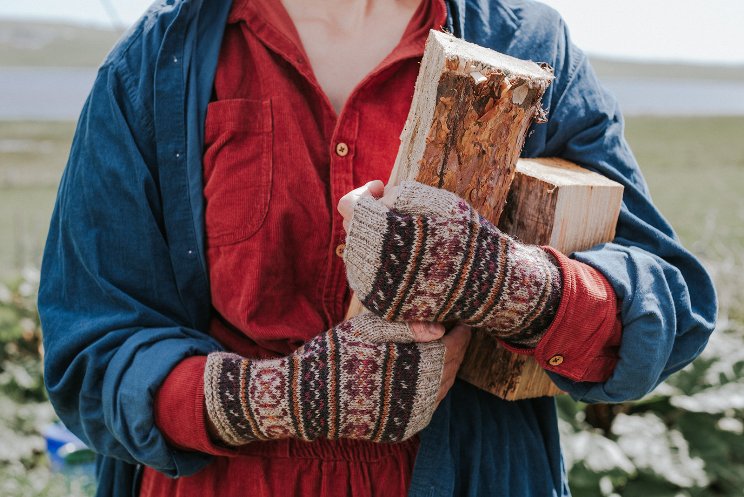 Features:
• 'More than a Hat', celebrating Wilma Malcolmson and the Katie's Kep which has been knitted around the world.
• Introducing Hilary Burgess, a Shetland vet and farmer, who reflects on the (often humorous) characteristics of Shetland Sheep.
• Curator at Shetland Museum, Carol Christiansen is a treasure trove of little-known information on Shetland textiles. She has written a piece on Shetland-made infant lace veils which were popular during Victorian times.
• Shetland knitting dialect, anyone visiting SWW for the first time might be struck with unfamiliar knitting words they hear in the workshops. Here's an essential guide by Viveka Velupillai which is combined with stunning, original artwork by local artist, Gilly B.
• Shetland Tweed, Andy Ross describes the long-lasting appeal of this beautiful fabric.
How to order:

Pre-order your copy here
Price: £21.00
Delivery date: We aim to start distributing copies in early October.
Pages: 136pp
Size: 256 x 204mm
Printed in Scotland on FSC accredited paper and boards using only vegetable-based inks.
Behind the Scenes:
It's certainly been interesting pulling this publication together during corona-times, and we wanted to take the time to say a special thank you to some of the people who have helped behind the scenes. There have been a lot of midnight calls and socially distanced conversations over garden fences, but we're here!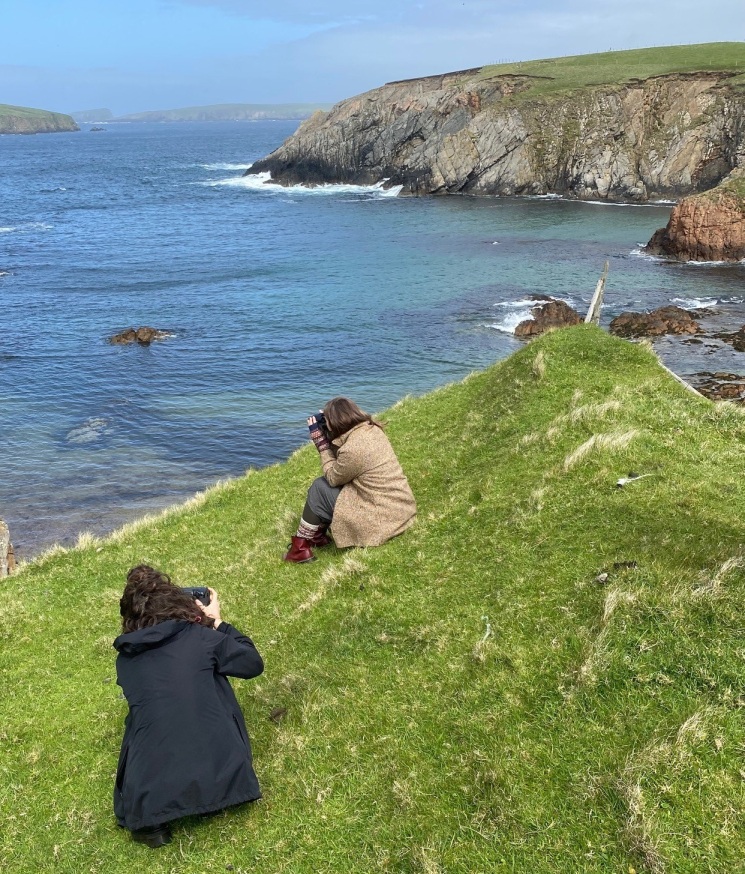 As well as all the designers and feature writers, we were pleased to work with talented local photographer, Susan Molloy. We've been in touch for many months discussing ideas and looks, and her professionalism and enthusiasm for the project has been inspiring.
Another multi-talented creative is our model, Jenny Sturgeon, a Shetland-based singer-songwriter, and artist. Check out her website to listen to her beautiful music with songs that are bound by folklore, nature and the connection people have with the wild. We're hooked! Both women have an amazing zest for life and it has been a joy working with them on this creative project.
Special thanks to graphic designer, Diana Lukas-Nülle. She has worked with Shetland Wool Week since the very first Annual came out in 2015. Her imaginative flair and ability to select the very best images and design pages which combine aesthetics with practicality is impressive.
And to our technical editor too, Steph Boardman, for her genius pattern-editing abilities. She spends many painstaking hours going through each pattern from top to bottom, line by line and finding the best way of presenting all the information.
And finally, of course, a big thank you to you all for continuing to support us.
Shetland Wool Week is a small charity managed by the Shetland Amenity Trust. All proceeds from Shetland Wool Week sales go directly towards running the event and caring for Shetland's heritage – in turn this supports so many of our local textiles businesses and the Shetland community as a whole.
We can't wait to share images from the Annual with you over the next few days on our facebook and Instagram pages.
Best wishes,
Shetland Wool Week Team