It is with great regret that Shetland Wool Week 2020 will not be going ahead this year as planned as a result of the ongoing situation with Covid-19.
Shetland Wool Week is a world renowned celebration of Britain's most northerly native sheep, the Shetland textile industry and the rural farming community on these islands. Shetland wool is a world class natural fibre, with a long standing reputation for quality, strength and excellence from the fleece to the textile products. Shetland knitwear has a deserved respect gained from many generations of hard working knitters and crofters producing some of the finest lace and Fair Isle knitwear.
Since its conception eleven years ago, Shetland Wool Week has grown into an internationally acclaimed event. This year there will be an extensive range of exhibitions, classes and events, which will cover many different subjects. These will include; weaving, spinning, dyeing, Fair Isle and lace knitting as well as many other fascinating subject areas. Events will take place from the most southern tip of the Shetland, right up to the most northerly island of Unst, famous for its beautiful lacework, with many locations in between.
Patron for Shetland Wool Week 2020 – Wilma Malcolmson
Shetland knitwear designer, Wilma Malcolmson, who is internationally renowned for her skilfully blended Fair Isle knitwear is the patron for Shetland Wool Week 2020.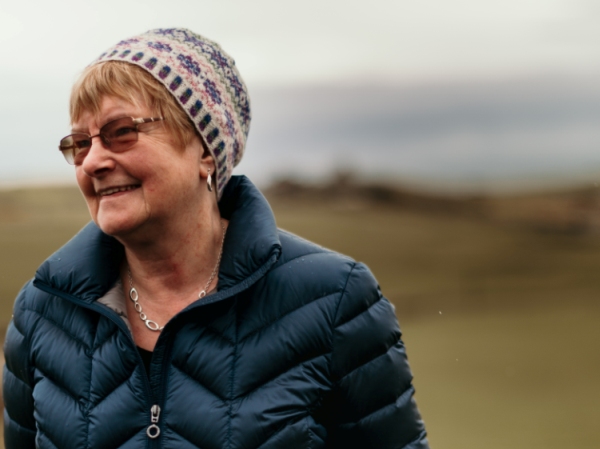 Wilma is a key player in the local knitting community, a Wool Week and Peerie Makker tutor, and is also one of Shetland's most influential and innovative designers. Wilma has lived in Shetland all her life, and like many others who grew up on the islands, has knitted from childhood. She established her business, Shetland Designer, in 1982 and during that time she has seen her creations reach all four corners of the world.
Wilma said: "I am touched and honoured to be this year's patron. Wool Week is a wonderful event that helps to bring people, not just knitters, from all around the world together. To me, the festival represents a time of friendship, of learning from each other and an appreciation of our islands and way of life as it celebrates old and new by putting traditional patterns and techniques on equal terms with new, innovative ones. The hat is the common bond for us all and I am delighted to have been asked to design it and become part of the Wool Week story.
"My hat 'Katie's Kep' is named after my mother Katie. It includes the patterns that she taught me when I was a peerie lass because they were her favourites. She belonged to that large group of professional knitters, without whom our Shetland colour work and lace heritage might not have been as alive and vibrant as it is today. This is my tribute to all the known and unknown designer artists of Shetland throughout the centuries."
Follow Wilma on instagram as @wilmadesigner