Tutors
Some of our 2018 Shetland Wool Week tutors:
Elizabeth Johnston, Shetland Wool Week 2018 Patron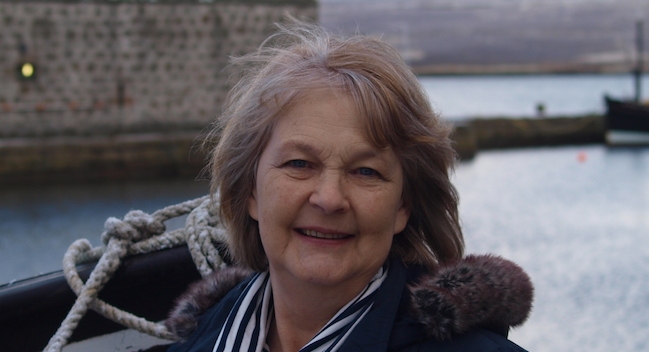 Elizabeth is a spinner and knitter who gained much of her craft as a child, observing and learning from family and friends in Shetland. Her love of fibre became a profession. Her business, Shetland Handspun, now offers handspun yarns, handspun and handknitted garments, and tuition in spinning and knitting. Elizabeth has demonstrated, lectured, and taught workshops in spinning, lace knitting, and Fair Isle knitting in Shetland and throughout the U.K., Europe, and the U.S.

Donna Smith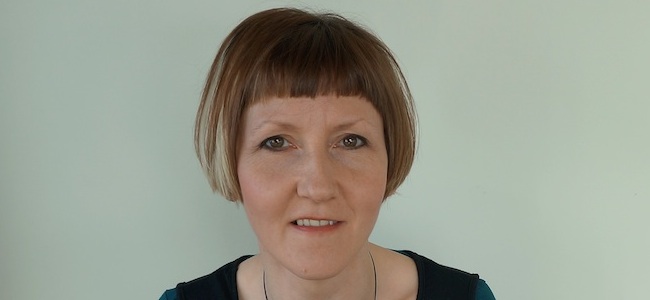 Donna Smith is a textile designer and maker living in Shetland. Following her degree in Marine Biology, she decided to set up her own business, which was sparked by an interest in making felt from fleeces from her family's flock of sheep. Donna uses a variety of textiles and techniques and is currently focusing on her interest in knitting patterns and teaching knitting.
Hazel Tindall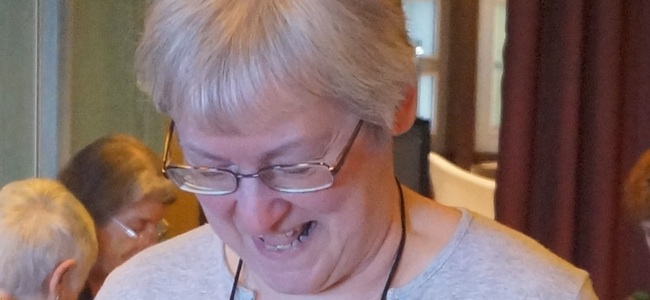 Hazel has been knitting for over 50 years and since 2008 has held the illustrious title of 'World's Fastest Knitter' having developed a fast and efficient technique. She is also a talented designer and has written many knitting patterns.
Hazel's love of knitting Fair Isle is evident throughout her work and the endless variety of colours and patterns is a constant source of inspiration.
Terri Malcolmson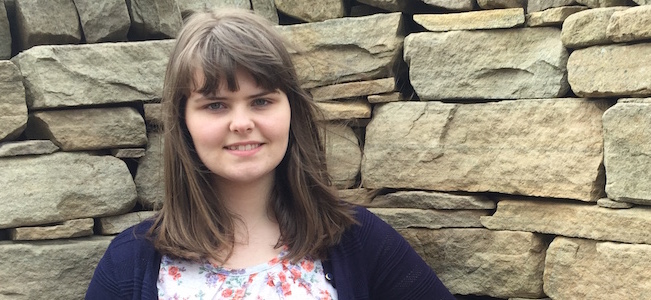 Terri is a Shetland born and based knitter and designer who has grown up surrounded by inspiration. Watching her grandmother grow a knitwear business sparked an interest for Terri at a young age. She is now working on her own skills and designs as well as starting her own business. Using mostly Fair Isle in her designs Terri has a keen interest in colour and enjoys taking inspiration from everything around her.
Alyssa Malcolmson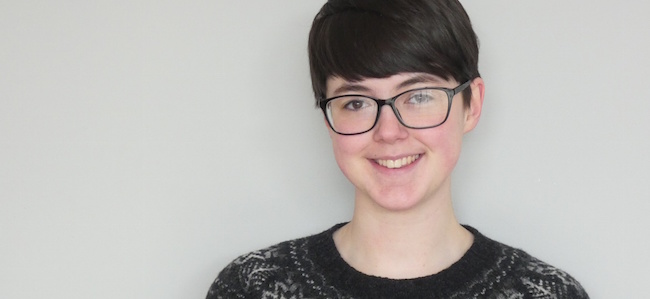 Seventeen year old Alyssa was born and brought up in Shetland. She was surrounded by knitting throughout her childhood  and developed a keen interest in Fair Isle knitting when she started going to a knitting group in school, Makkin' an' Yaakin'. Although she has chosen to study mechanical engineering at college, Alyssa is keen to keep designing knitwear in her spare time.
Emma Eunson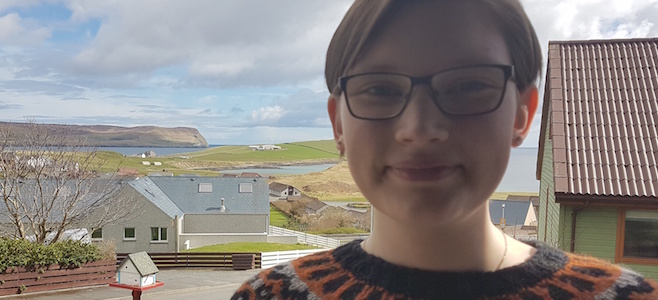 Emma was born and raised in Shetland, she was  inspired from a young age by her Granny's intricate lace and the work her Mother did while doing her textiles course . She started knitting at 15 much to her Mother and Granny's delight. She is currently interested in studying engineering but would love to carry on knitting as she has many ideas for future designs.

Niela Kalra
Niela Kalra is a Shetland-based knitwear and textile based designer, working under her own label Nielanell.  She is particularly known for her use of colour and texture, and an innovative approach to textile construction. Niela is passionate about sharing her skills, and is an experienced tutor in the arts of dyeing, spinning and design.
Joanna Hunter
Joanna's interest in textiles began when her grandmother introduced her to Fair Isle knitting as a child. She was soon designing her own colourways and patterns which led her on to studying textiles at Shetland College. Soon after, she began her design company Joanna Hunter Knitwear, and now supplies to trade all over the world, with retail outlets in the UK, Scandinavia and Japan.
Helen Robertson
Helen Robertson is a textile and jewellery artist living and working in Shetland. She is inspired by Shetland and its rich textile heritage and employs these techniques in her work, celebrating and paying homage to the skilled knitters and designers of Shetland's past. Creating connections is important to her; connections between current and past knitters are made possible by the wearing of her textile jewellery, connections between us and the natural world are celebrated within her crafted natural pieces. She is happiest creating new designs in wire or wool.
Linda Shearer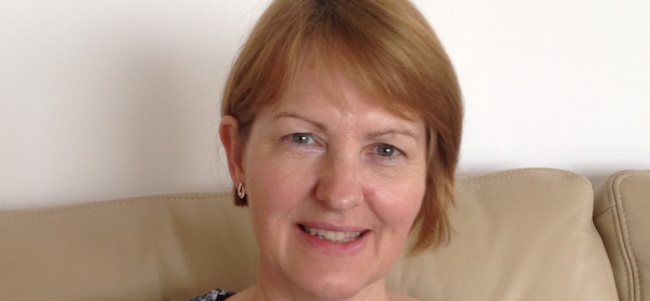 Linda was born and brought up in Whalsay and has been knitting all her life. She tutors Fair Isle knitting at Shetland College through SIC adult learning. She joined the Shetland Guild of Spinners, Knitters, Weavers and Dyers three years ago and is now the chairperson. She is currently working towards producing her own knitting patterns.
Ina Irvine
Ina learned to knit from her mother, who knitted to supplement the family income. Over the years she has completed many Fair Isle garments. She learnt to spin in the early '80s and mostly spins fine lace. She is particularly known for her miniature shawls on a stretcher. She has taught spinning to groups and demonstrated to knitters many times. She has been a member of the Shetland Spinners, Knitters, Weavers and Dyers for many years.
Anna Vasko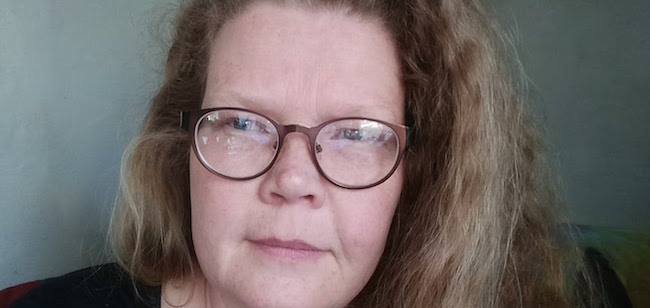 Anna is a textile designer and teacher from Finland. Colours, nature and knitting are the great passions of her life. She is specialized in natural dyes and takes matters of sustainability very seriously. Her Aurinkokehrä yarn is spun with local Finnsheep wool and dyed with ethically produced natural dyes. Her goal is to provide non-toxic and safe textile materials and share knowledge about them.
Beth Brown-Reinsel
Beth Brown-Reinsel has been passionately teaching historic knitting workshops nationally, as well as internationally, for 30 years.  Her book 'Knitting Ganseys' has been deemed a classic.  She loves to prowl the storage section of museums around the world to look at old knitted things for inspiration for her patterns and classes, which are well known for the tiny sampler sweater projects which teach technique within the context of a garment.  Her articles and designs have appeared in all the major magazines.  She continues to design for her own pattern line Knitting Traditions.
Tania Ashton Jones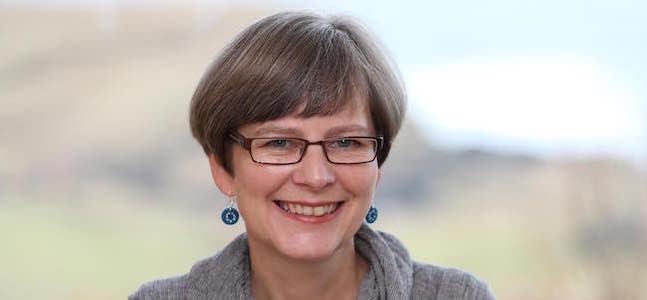 Brought up in Dorset & now living on the Isle of Skye, Tania promotes the heritage craft of Dorset Buttons through her creative business TJFrog.  Tania enjoys sourcing yarns predominantly grown, spun or hand-dyed in Scotland to showcase colours & textures in different Dorset Button designs.  Sharing her knowledge Tania loves encouraging people to make Dorset Buttons to add a personal embellishment to their handmade textile projects.

Amy Detjen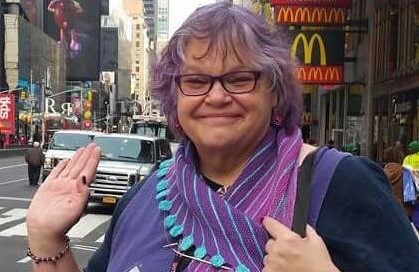 Amy has been knitting in America forever, but her heart belongs in Shetland with its strong traditions of two-color and lace knitting. She is a knitting technician! She has been teaching alongside Meg Swansen for 25 years at Meg Swansen's Knitting Camp, which was originally Elizabeth Zimmermann's knitting camp. Amy and Meg co-authored a book called "Knitting with Two Colors" that is a small but mighty reference of techniques for stranded knitting including steeking, cast-ons, increasing and decreasing in patter, and much more.
Kathy Coull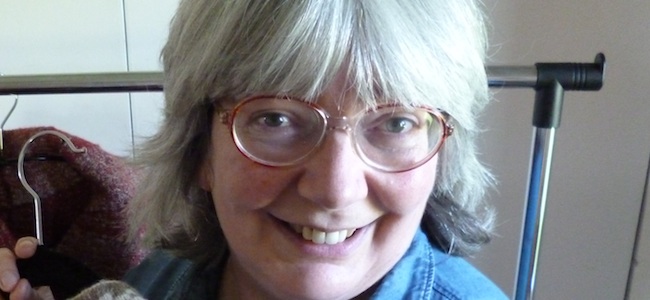 Kathy Coull is a professional tourism operator and is currently the Vice Chair of the Shetland Tourism Association. She has an independent textile practice based in her croft in the island of Fair Isle. Having mastered and taught many traditional textile skills she then studied at Shetland College UHI and gained a 1st Class BA Hons in Contemporary Textiles in 2014. She researches and uses textile techniques in original, traditional and contemporary designs; has a range of Fair Isle Home-Grown Yarns from Fair Isle's Shetland sheep, hosts workshops, gives talks and demonstrations, exhibits work and has written papers and articles.
Tori Seierstad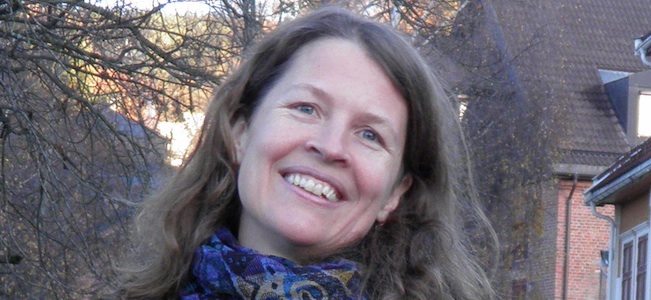 Tori Seierstad is a Norwegian knitter living in Lillehammer, Norway. She loves wool and colours, and when her day job allows her, she designs colourwork mittens, hats and sweaters. With her knitting friends in the Mitten Guild she published the Norwegian book Eventyrvotter (Fairy Tale Mittens) in 2015. She has visited Shetland during Wool Week twice before and can't wait to go back.
Anne Eunson
Anne Eunson is a knitwear maker/designer working in Shetland lace and fair isle, using both hand and machine knitting techniques. Anne graduated from UHI with a BA in Contemporary Textiles in 2014. Anne hails from a family of lace knitters, learning to knit at a very young age and is now one of the volunteers passing on these skills to the children involved in the "Peerie Makkers" Shetland knitting project.
Rachel Hunter
Rachel Hunter was born and brought up in Shetland and like most young girls in the mid to late '70s learned to knit at primary school and it became a lifelong passion and hobby. As far back as Rachel can remember various fads, interests and hobbies have come and gone but knitting has always been a constant in her life.  Rachel is a member of the Shetland Guild of Spinners, Weavers, Knitters and Dyers and enjoys knitting Shetland lace and Fair Isle. She also enjoys crochet, felting and knitting.
Sally Melville
Sally Melville has published seven knitting books (including 'The Knit Stitch', a best-selling learn-to-knit book which has sold 350,000 copies and been translated into French and Russian) and travels extensively around the world to teach her craft—speaking to wonderful folk who can appreciate the perfect buttonhole, who love the textures and colors and techniques of knitting, who love to wear what they knit, and who know that life is about learning.
Frankie Owens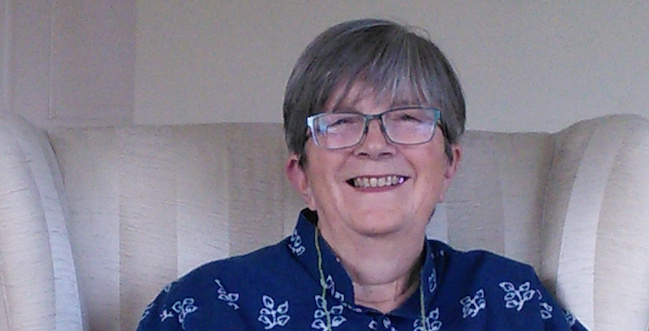 Frankie has a long term enthusiasm for textiles, especially knitting and spinning.  On retirement from Biology teaching, a trip to South America sparked an interest in Peruvian knitting. She was taught by an expert Quechuan lady and has since been demonstrating this amazing technique in workshops, articles and talks.
Marjolein Reichert
As a child Marjolein Reichert learned to knit, and as a student she knitted for shops and now she is one of the "Master Knitters" (www.tkga.com) and the only one in the Netherlands. She is an experienced knitting teacher, but she is also glad that it is for her still a hobby. She speaks German, Dutch and English and can talk about and explain many knitting techniques.